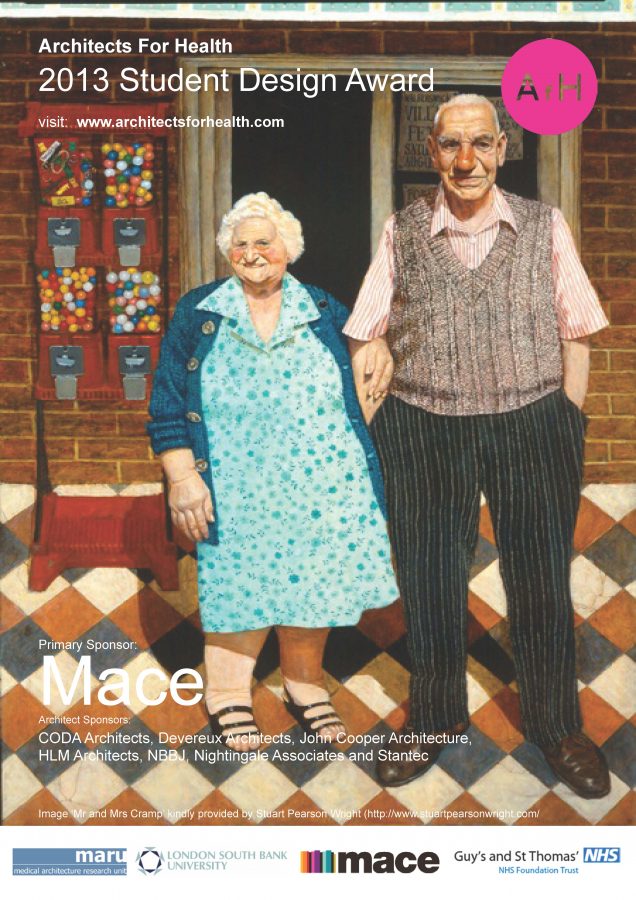 Architects for Health Exec – Jaime Bishop Re-Elected
After a 5 year period away Jaime Bishop of Fleet Architects was re-elected to the Executive Committee of Architects for Health by the membership.  The AGM, which also hosted the annual Phil Gusack Lecture delivered by Professor Sir Robert Winston, welcomed the election of 3 other new members to the executive committee, including Caroline Mulholland of Sir Robert Macalpine, Alice Green of P and HS and Dr Hina Lad of Llewelyn Davies.
Jaime was previously an AfH board member between 2007 and 2014.  During this period he launched the Student Health Design awards initially sponsored by Brookfield PLC.  Working with Sue Francis, the event evolved into the Student Charette with support from the Mace Group, which hosted teams of international and local students for a week of exploring current and emerging design issues in Healthcare.  Topics included working with Guy's and St Thomas' to design Acute settings for the aging population and with increasing prevalence of dementia (poster featured above – image courtesy of Stuart Pearson Wright), designing for death and rethinking paediatric outpatients within an acute setting.
Between 2006 and 2010 Jaime was an elected Governor at the Homerton University NHS FT before being invited to join the board of East London Integrated Care (a not for profit CIC commissioning enhanced primary care services in City and Hackney).  Since the advent of Clinical Commissioning Groups (CCGs) he has been a non-executive board member of City and Hackney NHS CCG, first leading on Patient and Public Involvement and more latterly devolved primary care commissioning.  Having learned from the era of CCGs as they now morph into larger integrated commissioners and GP practice gears up to work at scale, Jaime hopes to bring this behind the scenes knowledge to the architectural forum and to promote the Architectural vision and opportunity working alongside policy makers, commissioners and public estate managers.  Jaime has written widely on policy implications for estates including the development of Sustainability Transformation Plans and their impact and future demands on the NHS and Social Care Estates.  Jaime is very interested in the social determinants of health and the role architecture should play within a healthy cityscape.