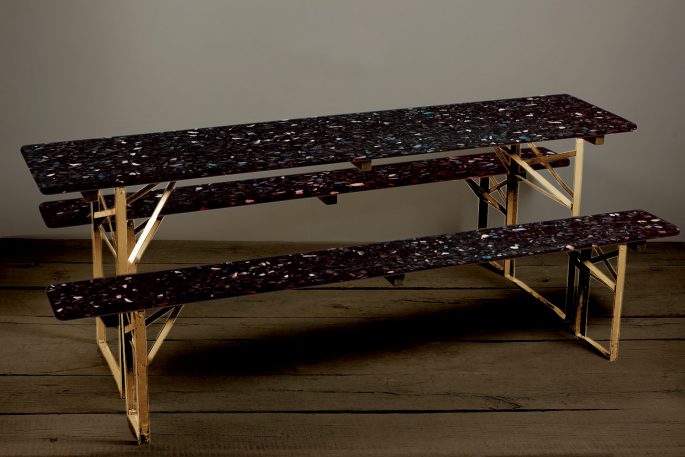 Brewery Tap Ideas
Fleet were invited to submit initial ideas for the redesign of an existing brewery tap for a Hackney Based brewer in partnership with their new investors.
The Fleet proposal sought to challenge the expected repurposed industry detritus of kegs for seating, scaffold boards and palettes found you will often encounter around the craft ale scene.  Instead the design focussed on the brewing kit and how, in conjunction with the railway arches, a semi-industrial aesthetic could be maintained without the expected tropes.
The next layer of the ideas suggested that, where the customer came into contact with the space be it the bar, banquette seating or toilets, the design aimed for more luxurious notes with materials including deep glazed tiles, velvet and marble mooted.  One expression of this conceptually was a re-assembled beer keller table featuring a terrazzo table top (image).