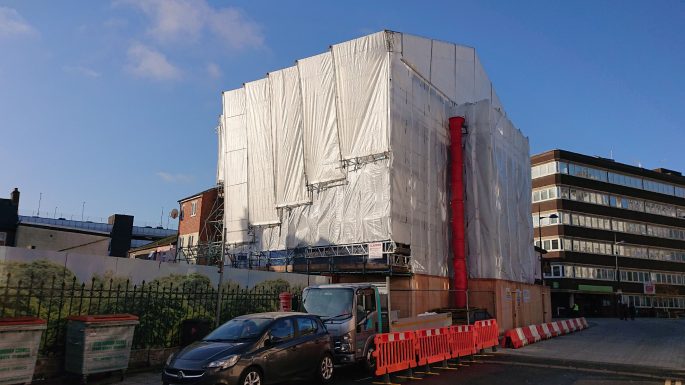 Dry January at Hatworks
Our Grade II listed refurbishment (in collaboration with our friends at You&Me) of the oldest standing hat factory in Luton – Hat Works – for Luton Culture (now the Culture Trust Luton)is upping the pace.  A huge Christo-esque scaffold now tents the historic fabric preventing water entering the building for the first time in approximately 15 years.  Having been riddled with toxic mold and many varieties of non-edible fungi it is taking its first steps to drying out.
Funded by Historic England, phase 1 works concentrate on emergency remedial works to the external envelope including a new roof, rainwater goods, masonry repairs and structural works.
More about the sister HatHouse project and the Hat District here.