Haringey Works!
Fleet are currently fine tuning proposals for a new office space for Haringey Works who provide a vital resource assisting local residents to find pathways back into work.  Employment levels in the borough have been particularly badly effected by the pandemic given the high percentage of catering, service industry and entertainment professions amongst local residents.  Haringey Work is free of charge and works with local business in and around the area to marry the wide range of needs with opportunities.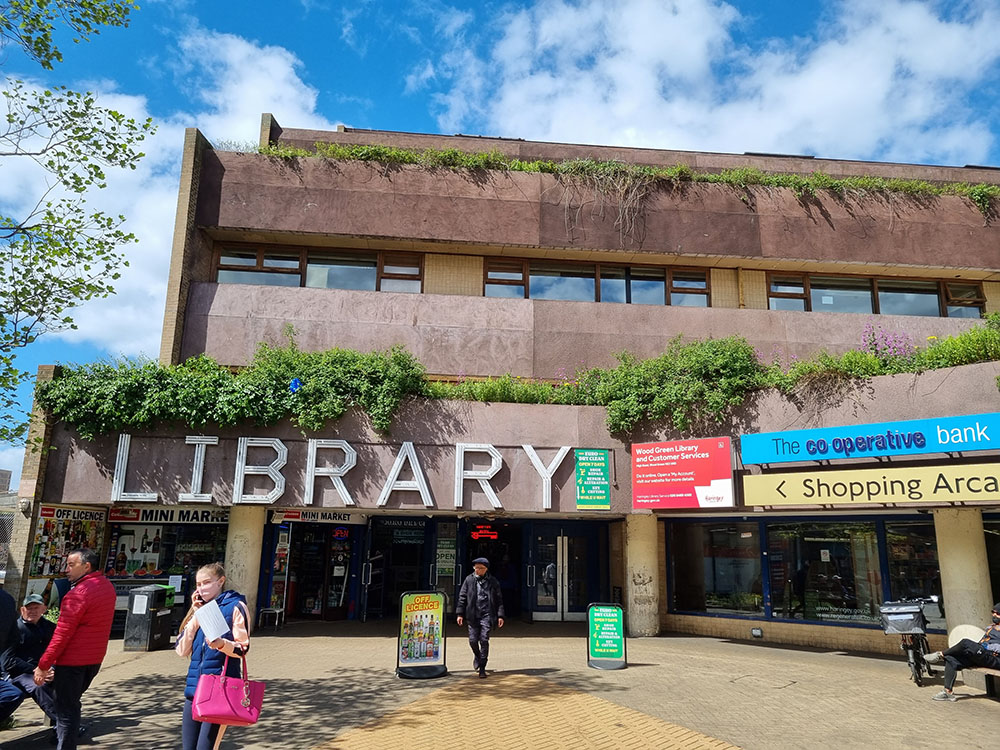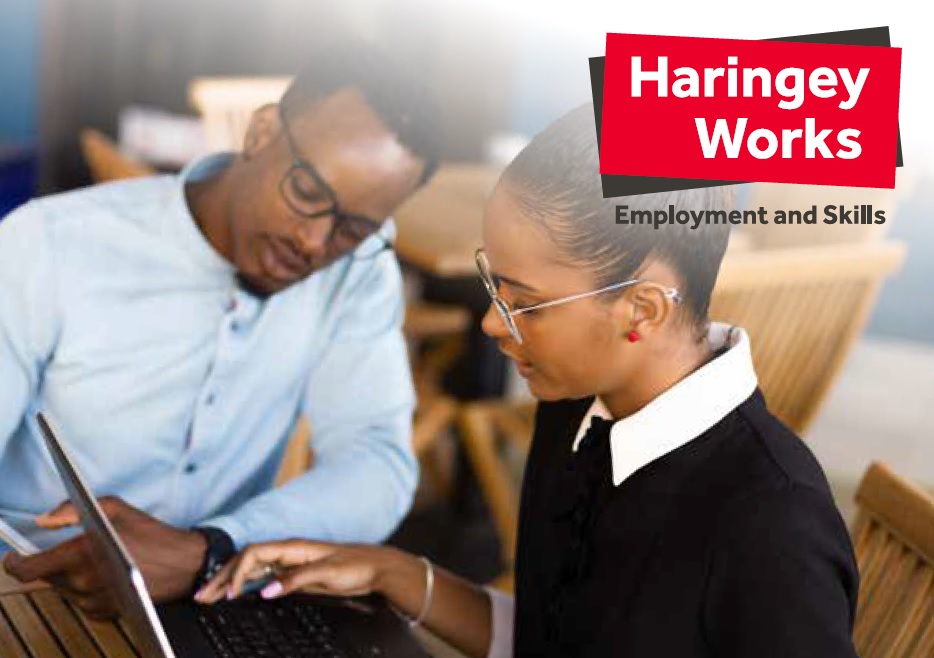 In line with our 'refurb first' ethos, Haringey Works will continue to operate from the fabulously brutal Wood Green Library, designed by Bertrand Dinnage (Haringey Borough Architects Department, 1978).    Stunning stepped concrete terraces give way to interiors still boasting many original features such as tiled walls, timber slatted teak ceilings with feature lighting strips and teak door-sets.
Despite this there are a lot of hurdles to overcome typical of a multi-function / tenanted building of such a vintage, including improving signage and wayfinding, and bringing M&E services and lighting up to current standards.
We are combining permeable materials with a colour palette that compliments the strikingly bold red and black branding of Haringey Works.  The proposals allow views through the layering of spaces, affording glimpses to the sky, natural light to penetrate deep into the plan whilst maintaining the discretion its users require.