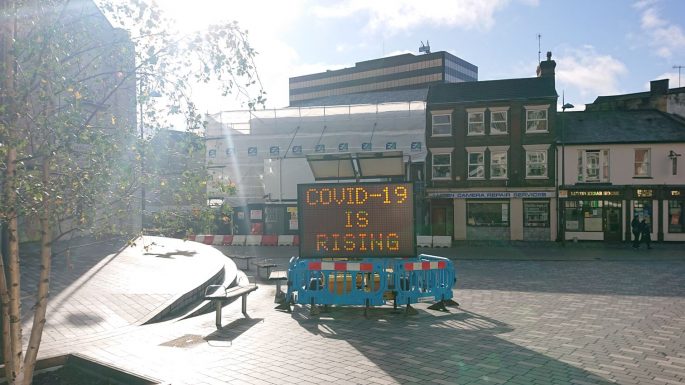 Hat Works Phase 2 Site Progress
Despite the continuing disruption of the Covid pandemic, our refurbishment of Luton's oldest standing hat factory is progressing well and is still on schedule for completion in March this year.
Our contractor partner, Nevilles Construction have been excellent at ensuring safety and social distancing on site, and have had no Covid related staffing issues. In order to maintain this record, we have had to minimise in-person interactions that could potentially shut the site down, and visits have been stripped to a bare minimum. Consequently the close lines of communication we have forged with Nevilles have been vital to the smooth running and reviewing of site works. Given the age and Grade II listing of the property there are many niggly details that have been promptly resolved with plenty of video and photos being shared and discussed.
These remote methods of interaction have also propagated to our exchanges with clients and funders and have been vital to keep them in the loop and confident that we are all clear and happy with how the proposals are developing and being realised.
Of course none of this can truly replace regular visits animating the site progress of sketches and drawings into a completed building, and we all look forward to when we will be able to get back into our PPE for future visits.