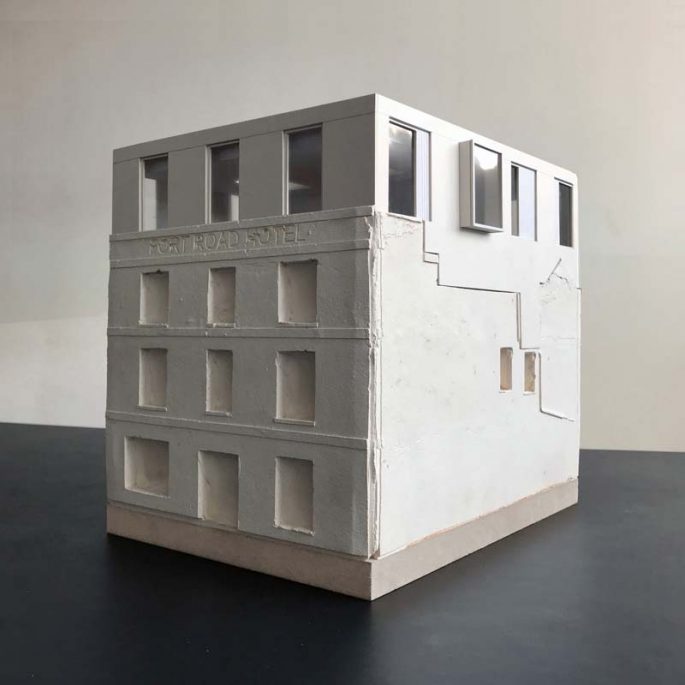 Margate's Much Loved Fort Road Hotel Gains Planning
Fleet and the Fort Road Hotel Ltd team have been working closely with Thanet District Council to finalise proposals for the refurbishment and extension of the historic Hotel which overlooks the Turner Contemporary gallery from its clifftop seat in Margate, Kent.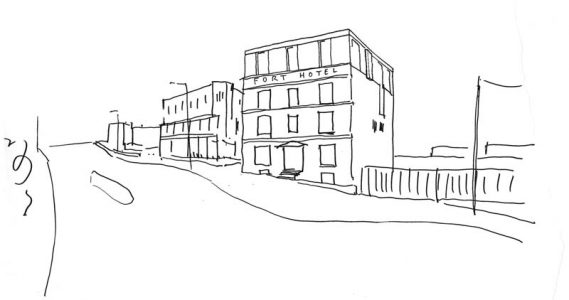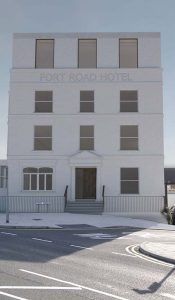 The scheme adds a deliberately simple and sober contemporary floor to the building, complementing but not mimicking the existing fabric which will be sensitively restored, as befitting of the building which has been long mooted for listing.
The building sits within the Margate Central conservation area and occupies a prominent location, it's historic, sentimental and aesthetic importance to the grand seaside town is unquestionable having been speculated to have been patronised by JMW Turner.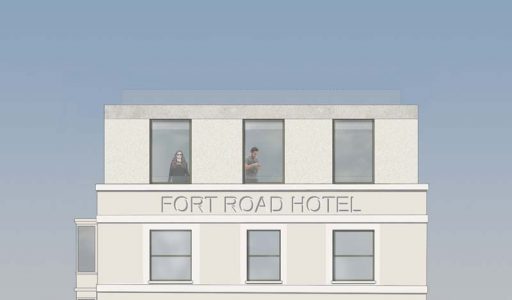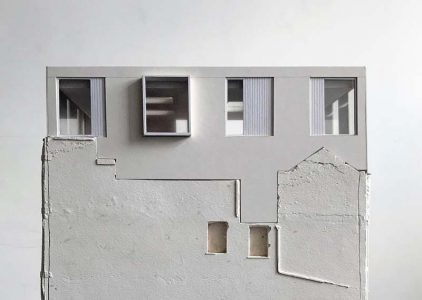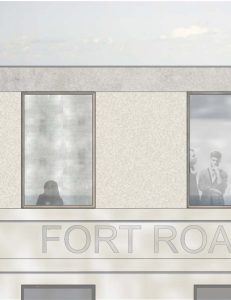 The restored Fort Road Hotel will open in the late 2020 and will offer simple lodging rooms with views of Margate's spectacular sunsets maximised. The entrance floor will be restored to offer a dining and shared lounge space.  The works will begin imminently.
Jaime Bishop, Fleet Director commented " we are really pleased to have developed a proposal which is both modern but also sympathetic, we are very grateful for the time and careful consideration the planning and conservation team have allowed the project".
Leader of Thanet District Council, Cllr Bob Bayford:
"The Fort Road Hotel (previously the Fort Castle Public House) is one of Margate's oldest buildings and one of the last surviving buildings in the seafront area today that the artist JMW Turner would recognise.
"We are delighted that plans for a boutique hotel, restaurant and roof terrace have been approved for this iconic site. The proposals retain historic features, will enhance the provision of quality hotel accommodation in Margate and contribute positively to the economic development of the town."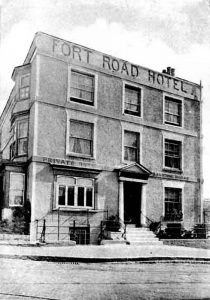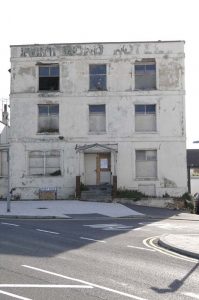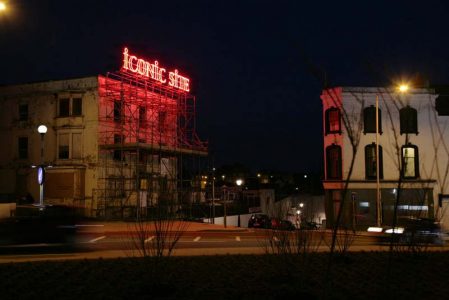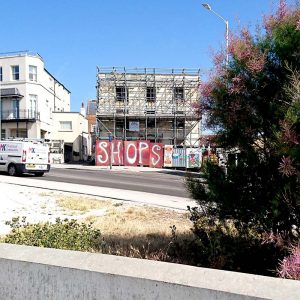 The building was bought by compulsory purchase order in 2010 by Thanet District Council after the owner left the building in a state of disrepair. The hotel was last discussed by the previous Labour controlled council in 2015, where a £950,000 budget was agreed for the building to be converted into social housing for elderly council tenants. After pressing ahead with a marketing campaign to attract bidders, the authority argued at the time that a hotel or tourist attraction was not a viable option.
Described by many as an 'Eyesore' due to is dilapidated state, and previous plans to turn the derelict building into a boutique hotel having fallen through, the Fort Road Hotel was subsequently sold off on the open market and purchased by the new owners, Fort Road Hotel Ltd in 2018.