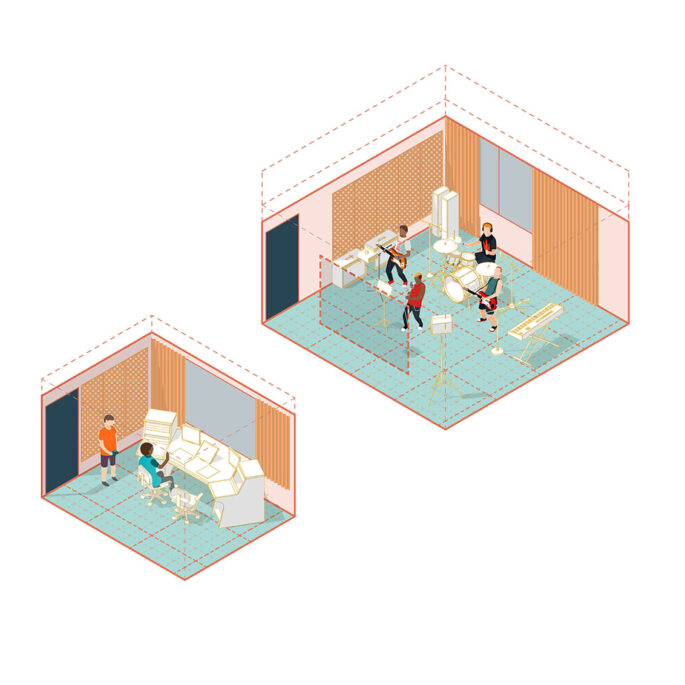 Media School Hackney
Fleet have been appointed to working with the Hackney based New Wave Federation at two or their three Primary School Buildings they operate from.
The larger of the 2 projects explores redeveloping a former caretaker's premises to deliver on the Executive Head, Nicole Reid's, ambition to create a "mini BBC" at Grazebrook Primary School.
To help develop the early-stage ideas for the project, the pupils have been invited to take part in a virtual tour of the BBC's media city led by Sports editor Dan Roan which will take place in May.
The second project is on the Shacklewell Primary School site and will re-work the staff base in the reception area.