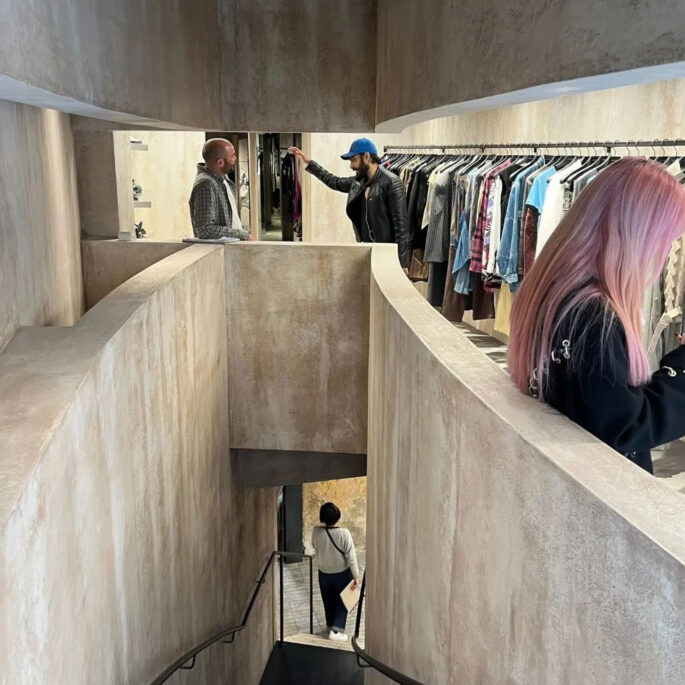 A New Era for Machine-A
The Fleet Team, led by Val Tse working with Daniel Collinson, worked with the Machine-A and Tomorrow Ltd teams to design and delivered an extension and complete refit of the iconic Soho, Brewer Street store.
The new store extends brand identity developed in the Shanghai Store which opened in 2022, re-thought for a constrained historic unit in London's fashion Mecca.
More information and project page to follow.