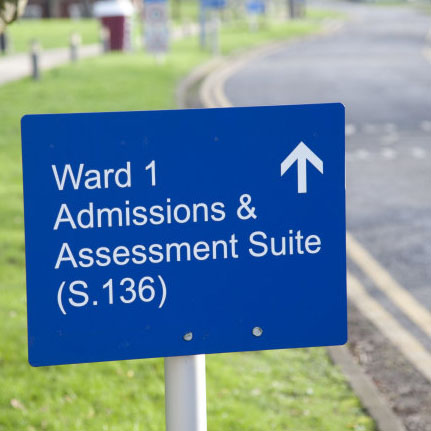 Place of Safety – Update on Mental Health Work
Place of Safety – Focus on Mental Health
This January we have been asked back to work with two Mental health Trusts with whom Fleet have longstanding relationship.
With the Cornwall Partnership Trust we are again considering their management of crisis and de-escalation.  This involves redesigning a suite of rooms including a lounge and the seclusion suite itself.  As with any seclusion suite management, or mental health unit in any respect, striking the balance between safety and therapy is a challenge.  Most rewarding for us as designers, the ward manager invited a service user to the working group, while this isn't unique, it was genuine and engaging, which is not always the case when patient groups or representatives are consulted.
We have also been in Northampton at Berrywood Hospital, where we have worked previously.  We have been asked to consider the redesign of the approach to Section 136 admissions across their sites.  Often a source of differing view points from the services engaged, Section 136 of the Mental Health Act is the law by which the police can transfer a person to a 'place of safety' to receive assessment with 24 hours.  As with many other aspects of the mental health care system, this process is under strain and polices and operational approaches are evolving.  Use of triage, mental health assessment in parallel with the police response, can reduce pressure on Section 136 services and, most importantly, ensure the service user is on the most appropriate care pathway.