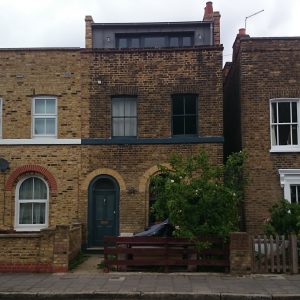 Brougham Road, Hackney
Client: Private
Location: Hackney, London
Area: 150 sqm
Value: £300,000
Procurement: Traditional
Extensive remodelling and extension of a Victorian semi-detatched cottage.
Fleet's proposals remodelled the existing ground floor, opening the kitchen and living spaces to the garden.
The project includes a stunning new roof top bedroom with a balcony overlooking the street.
The brief orginally included the redevelopment of a garden room but was reduced subject to budget constraints.