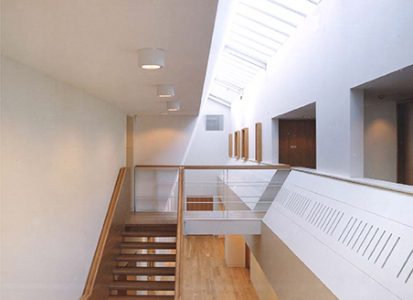 The Building Crafts College, with Tectus Architecture
Client: Carpenters' Guild
Location: Stratford, London
Area: 2000 sqm
Value: £3 Million
Procurement: Traditional (2 Stage)
A purpose built College for teaching building crafts such as carpentry, joinery and stone masonry.
The building consisted of a lightweight functional workshop with an adjacent thermally massive teaching block. The teaching block used the 'Termodeck' system to mediate temperatures with minimum energy wastage
Jaime Bishop was an integral team member on the Crafts College project, involved at every stage from planning permission to practical completion.