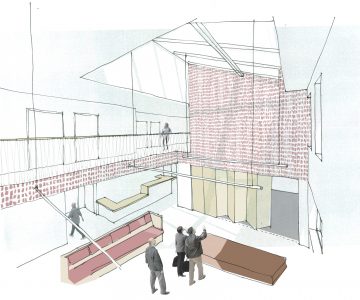 Caskgate Street Surgery
Client: West Lindsey District Council & Shared Agenda
Location: Gainsborough, Lincolnshire
Area: 500 sqm
Value: £2 million
Procurement: Business Case Approval
Fleet were invited to work with West Linsey District Council to evaluate and explore the improvment of the primary care estate the area covered by the council.
The work focussed on 3 sites, 2 in Caistor and 1 in Gainsborough. This project in Gainsborough proposed an existing practice relocates to a building which is to be refurbished to meet the practice's current and predicted needs.
The proposal prepared by Fleet extensively re-arranged the building incoporating a double height waiting and entrance area. Clinical functions are arranged in felxible clusters including a self-supporting minor surgery unit.