The Fort Road Hotel, Margate
Client: The Fort Road Hotel Ltd
Location: Margate, Kent
Area: 1000sqm
Value: circa £2.5million
Procurement: Traditional (2 phases)
The Fort Road Hotel sits atop the cliff with direct sea and beach
views and overlooking Margate's celebrated Turner Gallery. It was derelict since being abandoned in the 1990s when it was last used as an HMO. As a prominent building in Margate's Old Town Conservation area, and with anecdotal evidence of JMW Turner being a patron, the building has been the subject of several campaigns for listing. The building will reopen as a hotel in late 2021.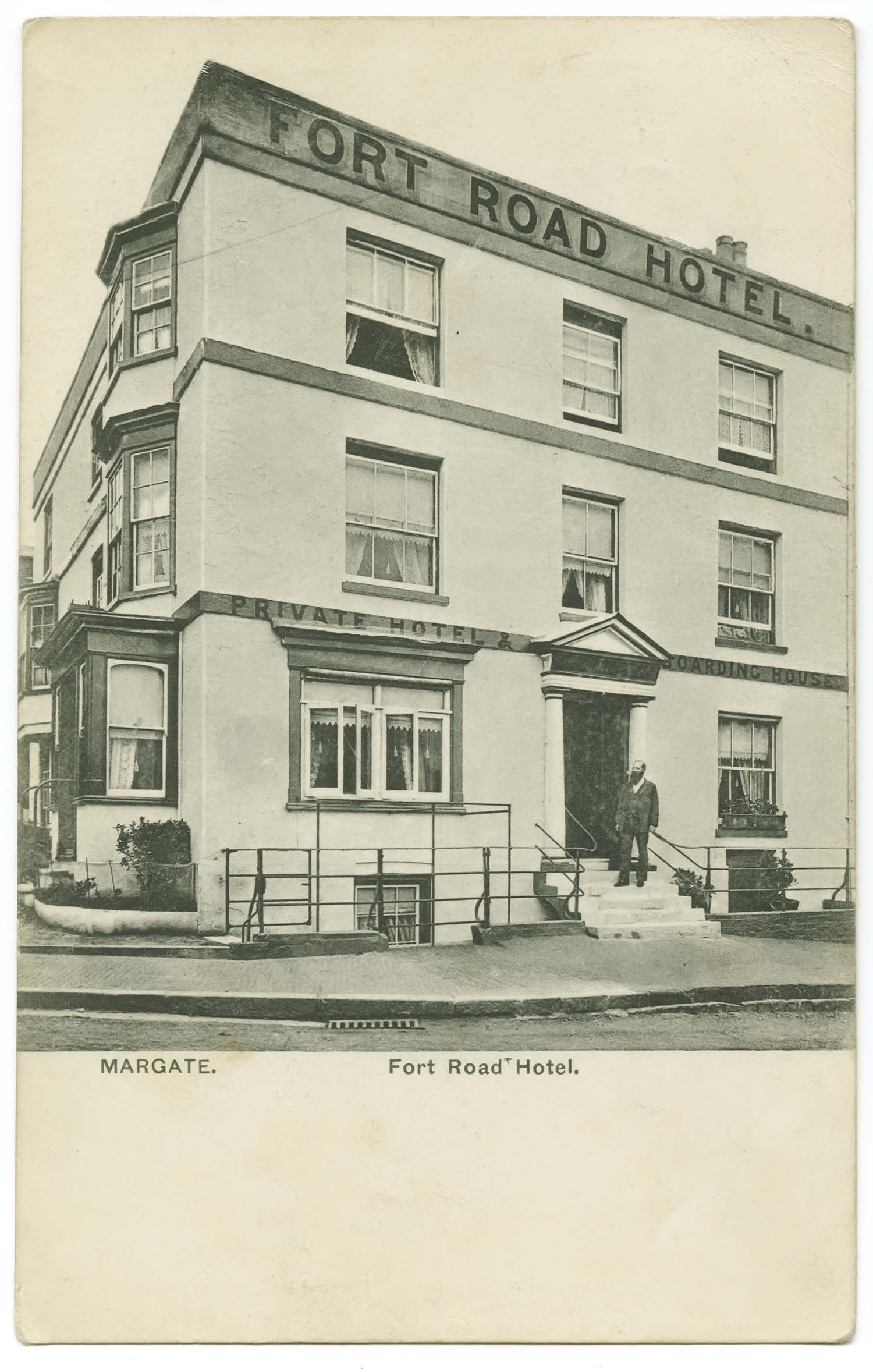 In 2019 the Fleet Architects designed refurbishment and extension started construction having successfully obtained permission to add an additional storey to the building in a complementary but contemporary style. This drew form the historical amalgamation of properties which formed the block giving a textural and fracture but solid and cube like form to the block.
Although recent years Margate's art fueled regeneration has received much press, the town is still blighted by high levels of deprivation and scores of derelict and dangerous historic structures. The Fort Road hotel is perhaps the most prominent example of this. Due to the extreme dilapidation of the property works are highly technical, high risk.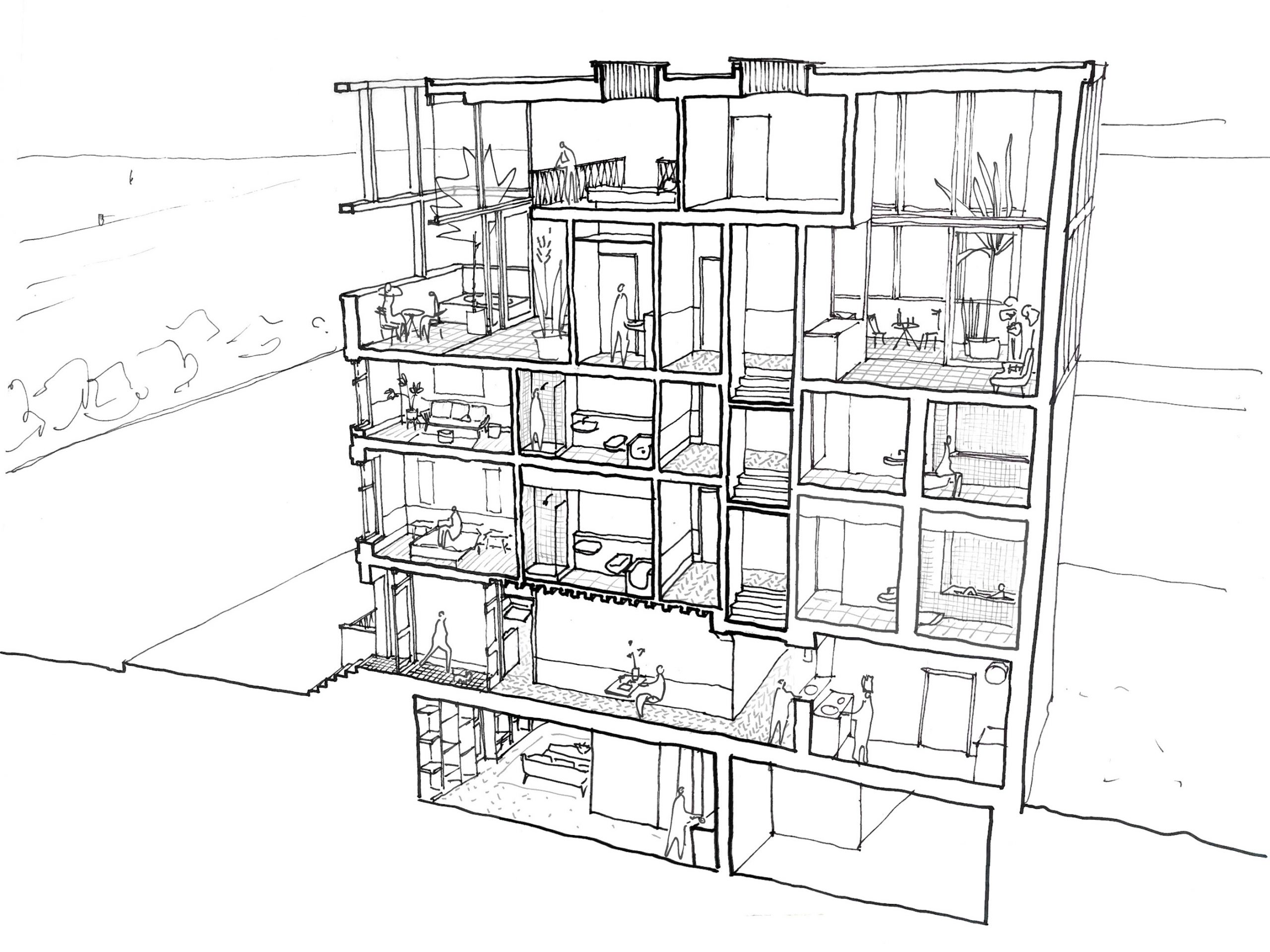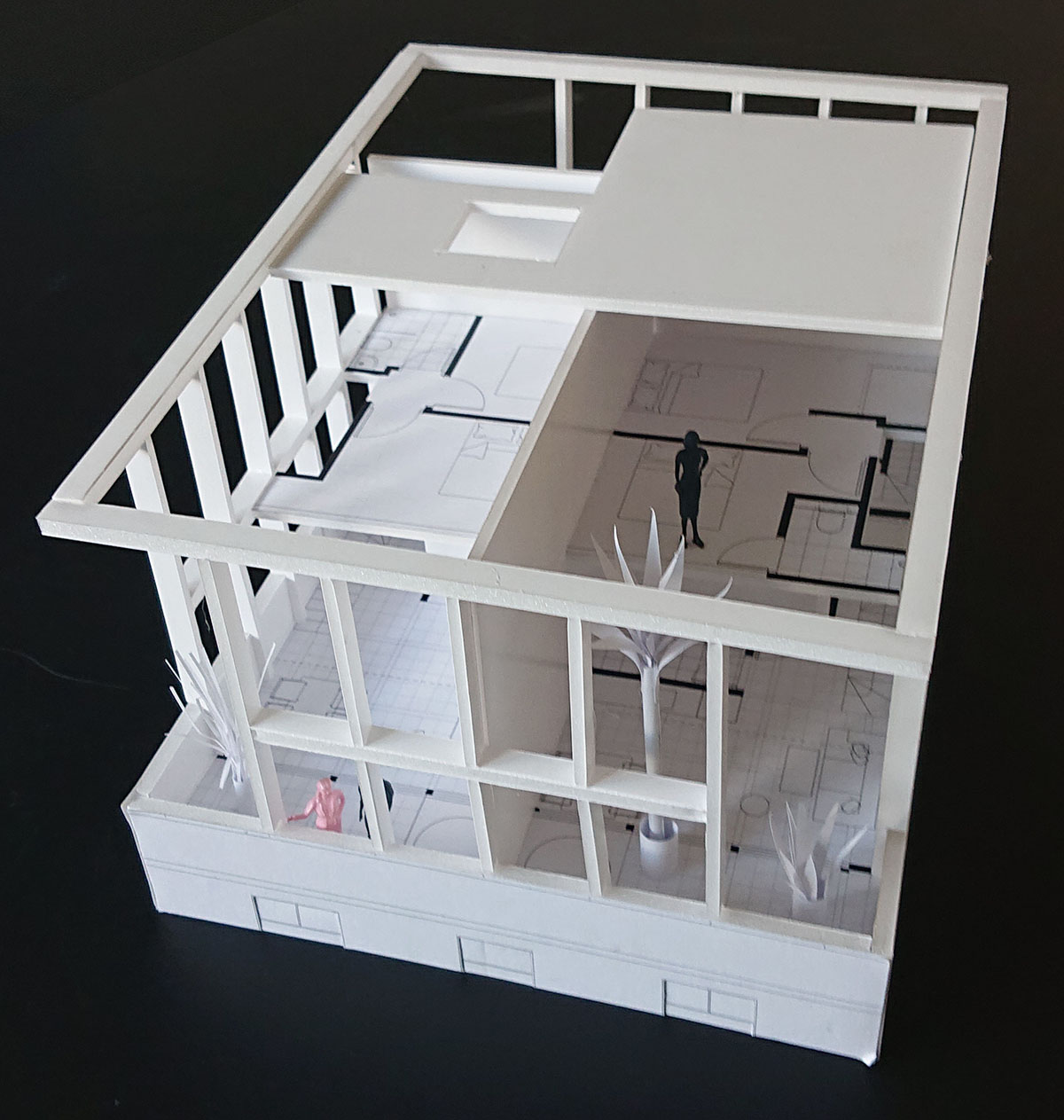 When in operation it will provide 14 bedrooms, a roof top terrace with views of Margate's spectacular sunsets, a bar and restaurant and large informal events space occupying the cavernous double basement uncovered in the enabling works. When the project began the collapsed roof and extremely parlous condition of the external envelope, buttressed by layers of temporary supports, demanded a careful unpicking and reinforcing until eventually the new reinforcement was threaded in place. The renovation will include sensitive historically restored rooms and communal spaces with the new top floor spaces taking a more minimal aesthetic to clearly demark new from found.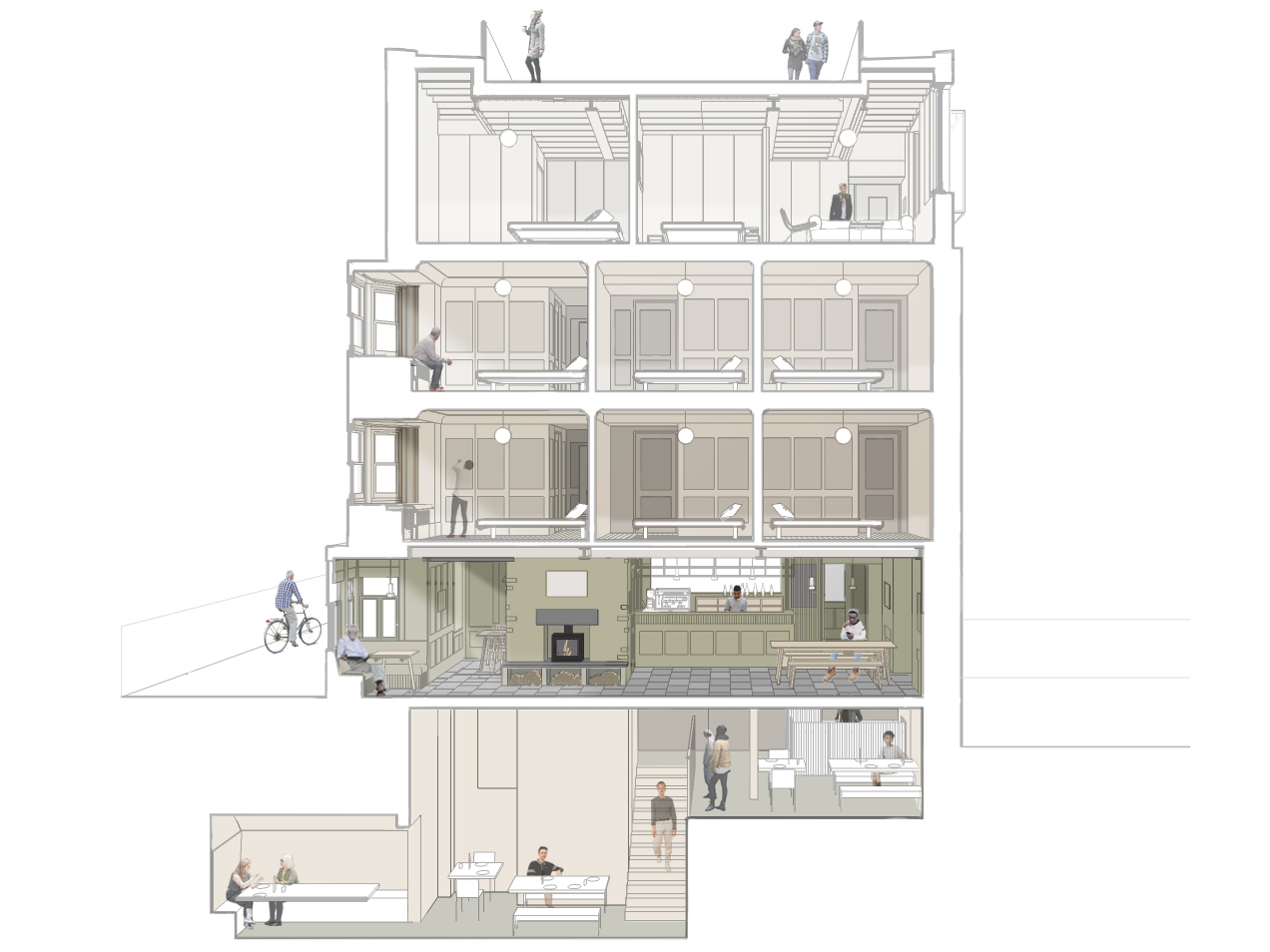 Technically the change of use from HMO to hotel has required upgrading all internal spaces to meet modern building regulations, specifically fire (Part B) and accessibly (Part M) have been challenging but successfully addressed without compromising use or heritage.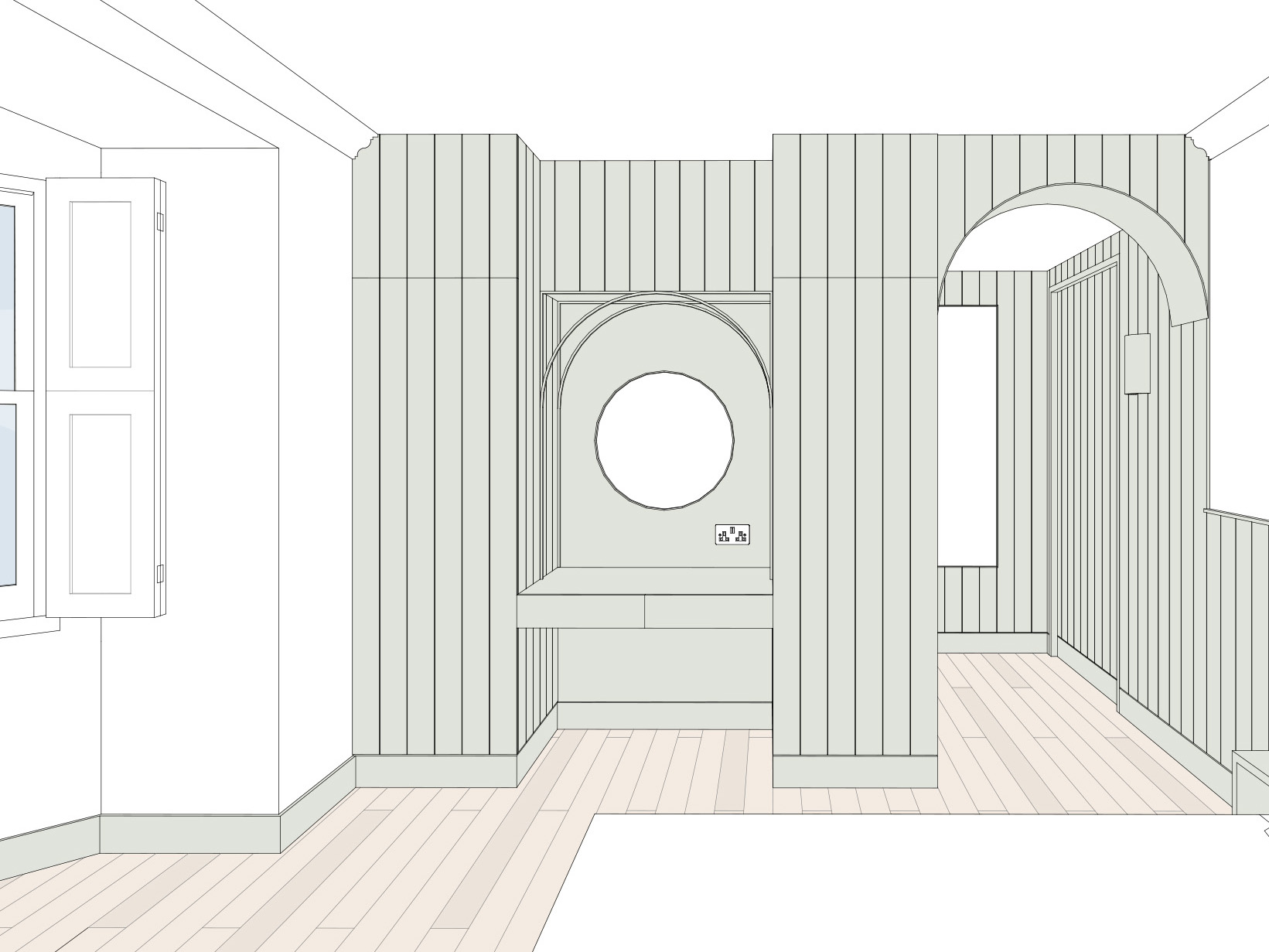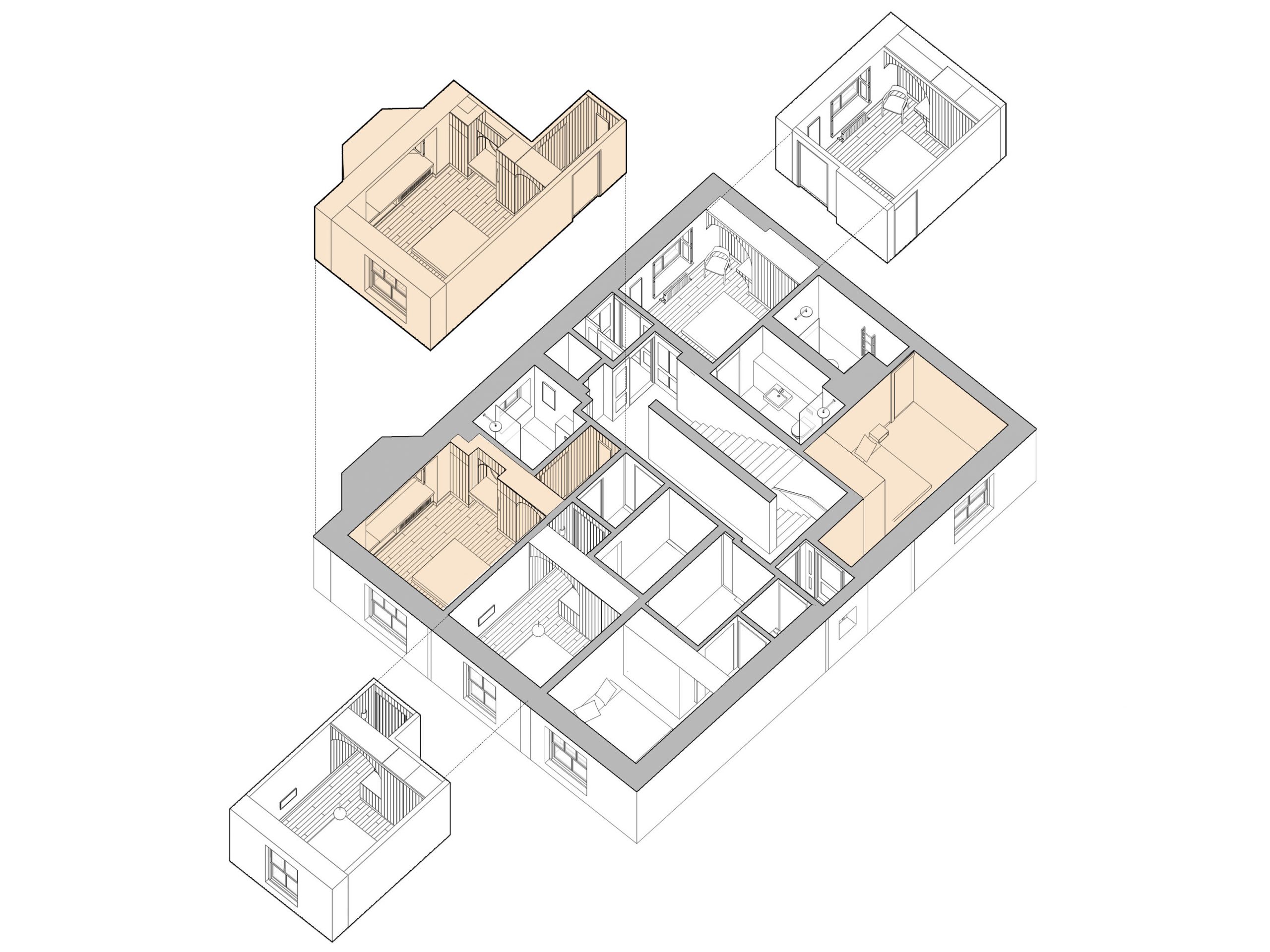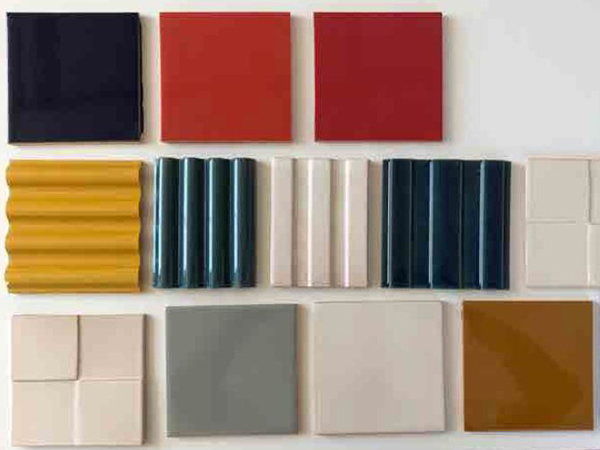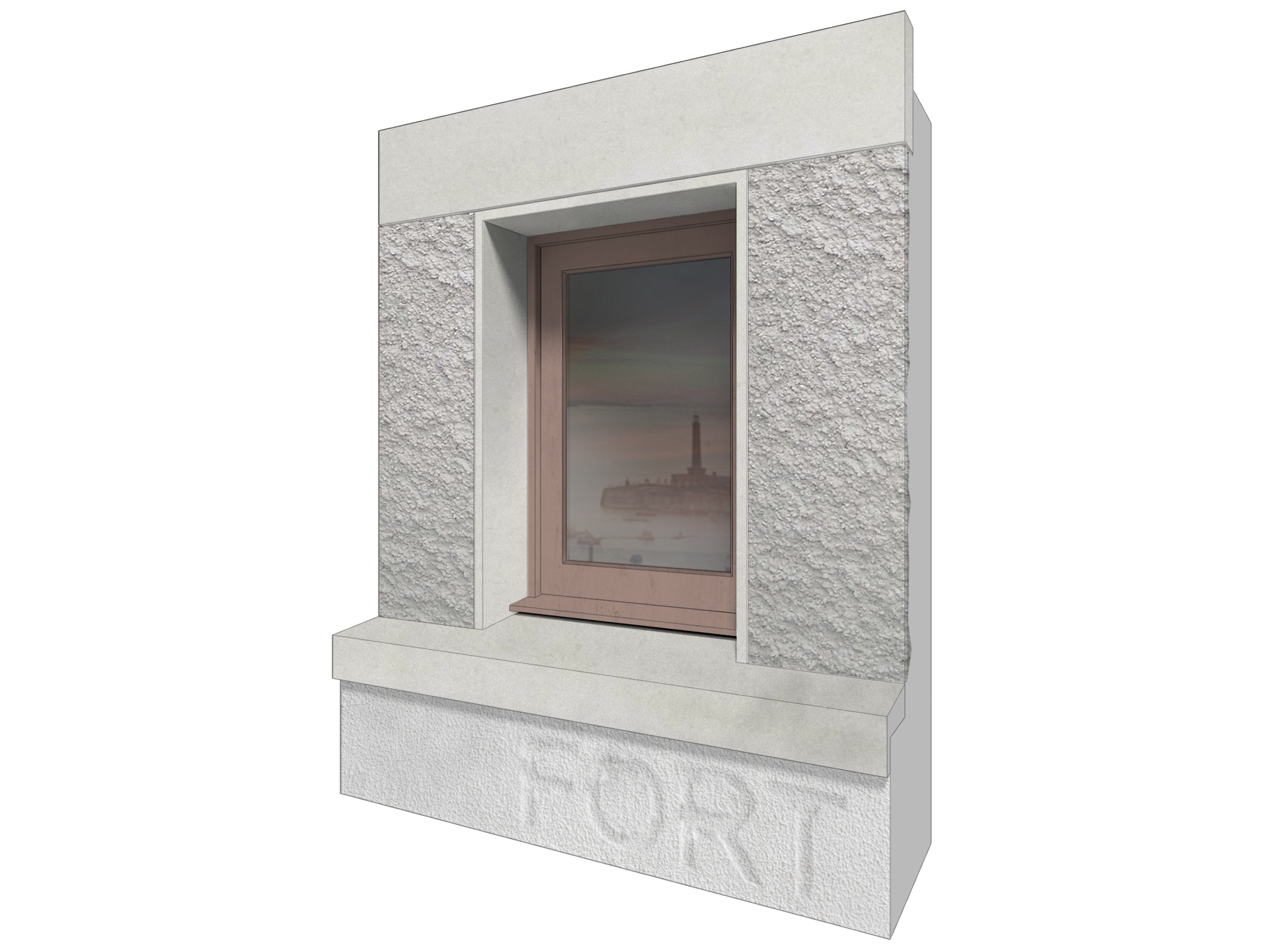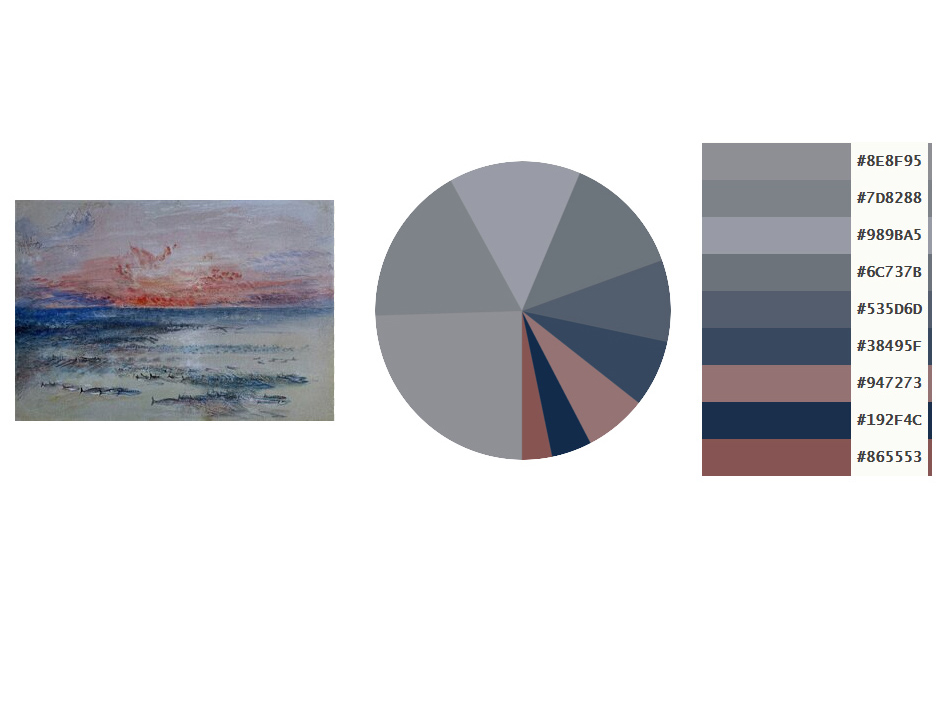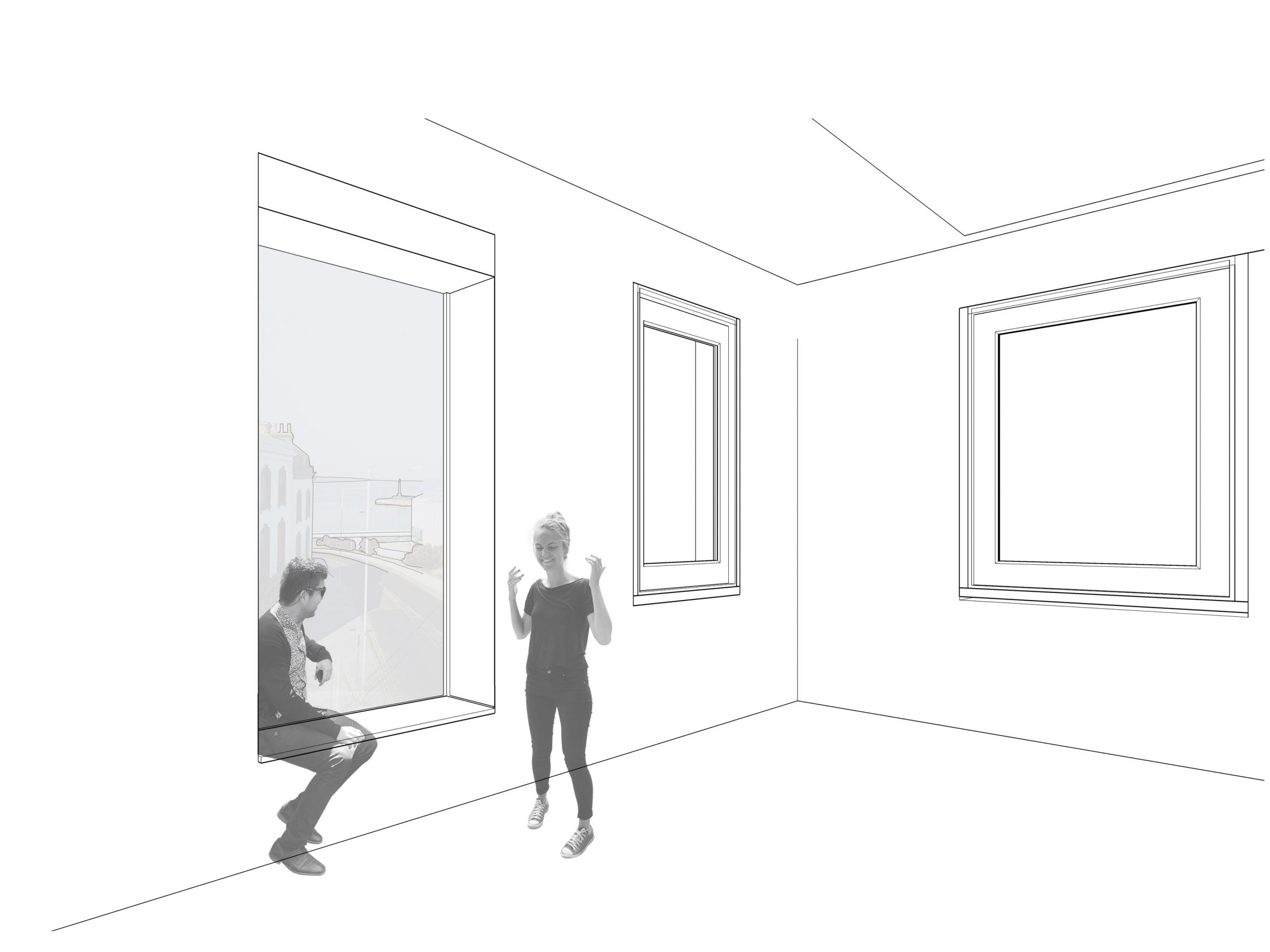 Given the sites history of failed planning attempts and failed reuse proposals, the client and design team are very pleased to finally restore such a loved local asset.