Frieze Offices, 180 Strand
Client: Frieze
Location: Strand, London
Area: 4000sqft
Value: Confidential
Procurement: Traditional
Fleet, working with Simon Jones Studio , have been selected to design a new headquarters for Frieze, the arts and media organisation responsible for eponymous Art Fairs in London and New York as well as the magazine bearing the same name.
Our design revisits the office landscape, or Bürolandschaft, explored by Frank Duffy with DEGW in 1970s Germany, which to many, is considered the precursor to the open plan offices of today. Reflecting upon his organic spatial arrangements Duffy explains "The layout was based upon an intensive study of patterns of communication – between different parts of the organisation, different individuals".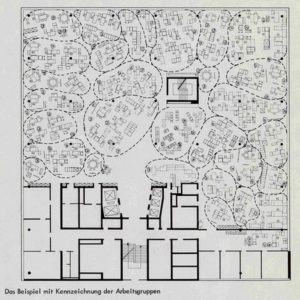 As common to all Fleet projects, our design responds to the user occupation of the space outwards and not imposing the use of the space from the edifice inwards. The contemporary open plan office is accused of being the cause of a variety of problems, from invasive background noise to imprisoning silence. While these issues will vary from company to company it is clear that the modern open plan offices are too often failing to respond to the varied patterns of communication in the way Duffy observed. Fleet's departure point in assembling the brief was to analyse how the current Frieze office operates and how communication (or the need to manipulate it) could influence the design.
The user brief clearly demanded the promotion of team working, but also recognised the importance of individual working in order to ratchet ideas forward.
"The best space is the space where you can realise something of your own identity" Dr Craig Knight, University of Exeter, The Psychology of the Working Environment.
Susan Cane echoes this position in her book, Quiet, Chapter 3: When Collaboration Kills Creativity which criticises open-plan office spaces and the reliance on the "Groupthink" environment above the needs of the individual at work. Cane argues this is detrimental to the work of oft introverted "creatives". While we remain sceptical of any unique quality common to creative industries, the argument for a design challenging the primacy of the Groupthink desk area was recognised by the Client and is intrinsic to the Fleet design proposals.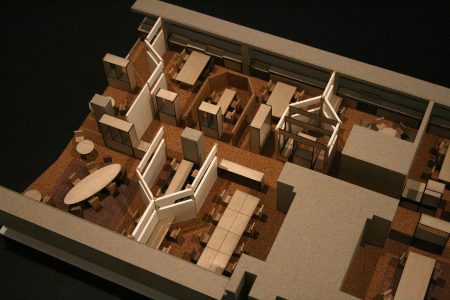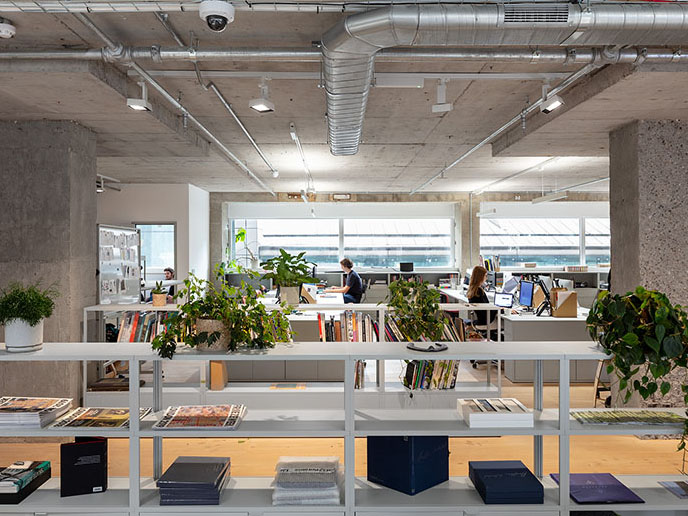 (Photography by Fernando Mansoso)
Our proposals steer a wide berth from the cliché of a creative office replete with hammock, ping-pong table and phone booths. The new Frieze offices will provide a range of loosely defined offices spaces with a mix of workstations and oversized tables alongside standing work places and personal storage. The departmental 'neighbourhoods' will be supported by a range of co-working spaces providing varying degrees of privacy and scale with equal importance on working or meeting.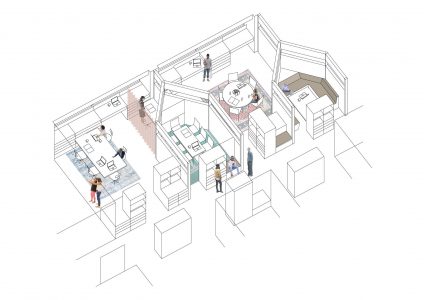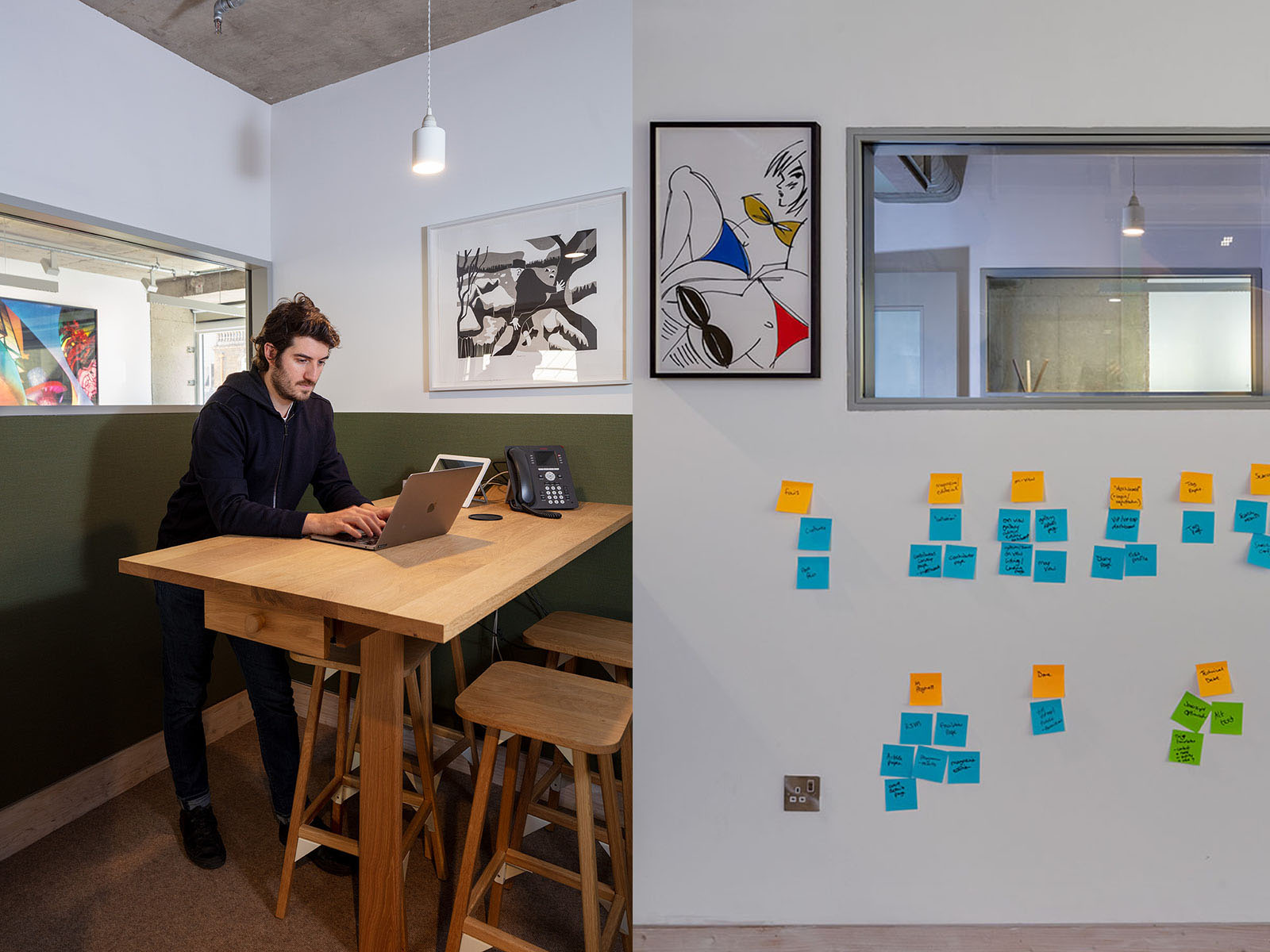 The host building, a concrete slab block of the early 1970s, will contrast with softer tactile materials including cork, theatre felt and carpets. Table decorations will serve passively to define work areas on large work tables and pre-cast concrete elements will be re-appropriated to add mass for acoustic discretion and to bridge between the contrast material palettes.