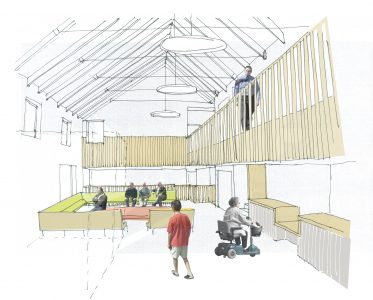 Market Square, Caistor Group Practice
Client: West Lindsey District Council
Location: Caistor, Lincolnshire
Area: 500 sqm
Value: £2.5 million
Procurement: Business Case Approval
Fleet were invited to work with West Linsey District Council in order to evaluate and explore improvment of the primary care estate area covered by the council.
The work focussed on 4 sites, 3 in Caistor and 1 in Gainsborough. This project in Caistor proposes an existing practice relocates to an historic building facing the medieval town square.
The project tackles the substantial problems presented by the context of a listed building in terms of scale, building services and considerable changes in level.