Walsall Manor Hospital
Client: Skanska Innisfree , with Steffian Bradley Architects
Location: Walsall, West Midlands
Area: 50,000sqm
Value: £145 million
Procurement: PFI
The Manor Hospital redevelopment was a major component of the rejuvenation of Walsall town centre. Jaime Bishop was the Project Designer of the proposed PFI scheme and the project team manager until planning permission and financial close was achieved.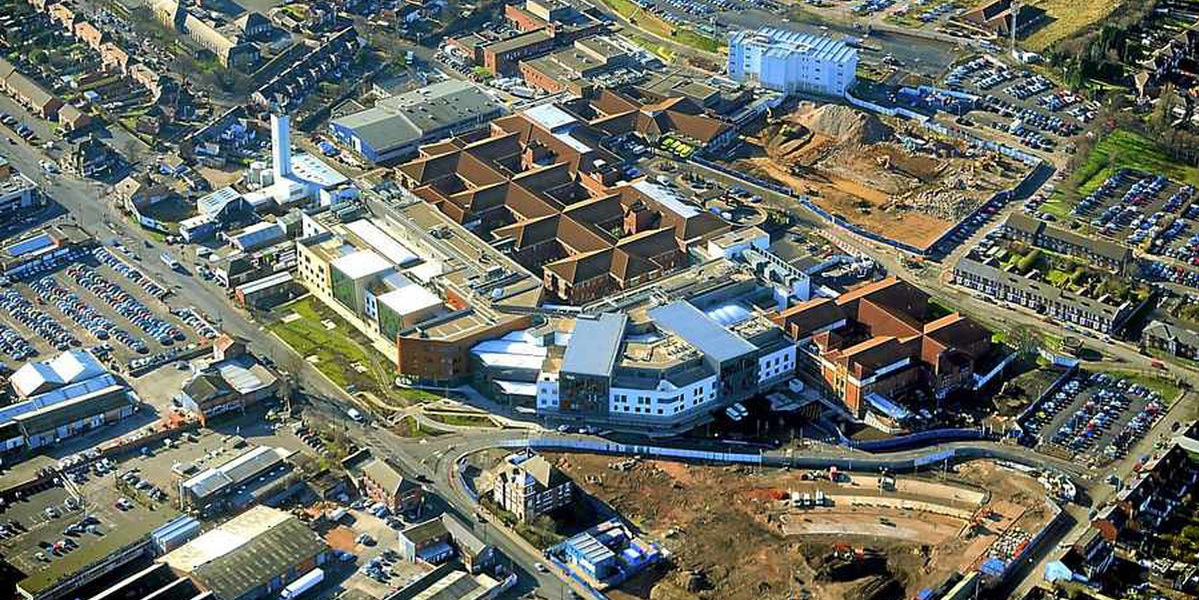 The new Walsall Manor Hospital extension rationalised and rejuvenated the fragmented hospital campus, through the introduction of new buildings comprising a Diagnostic Treatment Centre; Women, Children and Young Persons Centre; and an Education Centre. Careful planning integrates the retained buildings with the new, wrapping the existing nucleus hospital and providing a new elevation and outlook for the entire hospital site.
The development amalgamates numerous existing entrances into a main civic area with clear and obvious links to all parts of the health campus. Internal health planning has created the opportunity for external multi-coloured lanterns, which articulate the elevations. The top floor Education Centre houses the Walsall Health Library & Information Service with lecture halls for undergraduate, postgraduate and continued medical education and training. This centre will provide state of the art education facilities for students and health professionals.
The project was completed in 2010.