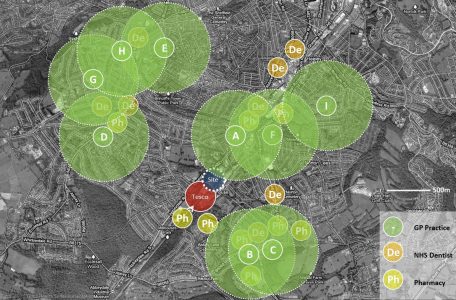 Primary Care Centres within Tesco Superstore Sites – Sheffield Case Study
Client: Tesco Ltd
Location: Nationwide Scheme
Area: 120-900sqm
Value: N/A
Procurement: Bespoke
Fleet, working with Healthports Ltd, undertook a wide ranging study on the potential benefits of incorporating new GP primary care facilites onto surplus land on tesco superstore sites across the UK.
The study was developed over an 18 month period and involved developing case studies for 6 sites including Sheffield, Manchester, London and East Anglia.
The proposal did not physically integrate the centre, but did seek to share facilites such as car parking.
A fast-track timber health centre system was developed to be used within the proposed roll-out.
Due to group porfit warnings issued in 2014 the project has been put on hold for the foreseable future.