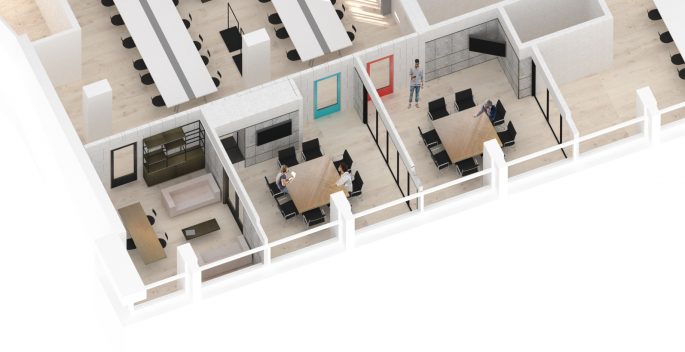 Progress for Tomorrow Ltd @180 The Strand
Work is progressing to the Tomorrow Offices at the Vinyl Factory's 180 the Strand where Fleet have designed new headquarters for Italian Fashion Agency, Tomorrow Ltd.  The Office in the repurposed 1960s slab block is sited opposite the office Fleet also designed for Arts Media company Frieze.
The design plays on the inherited fabric of the building with painted blockwork walls, perp-end planters, splashes of colour on doors and generous planting including palms and cacti.  The overall impression, contracting to the September weather of London, references the sun baked domestic modernism of Palm Springs.