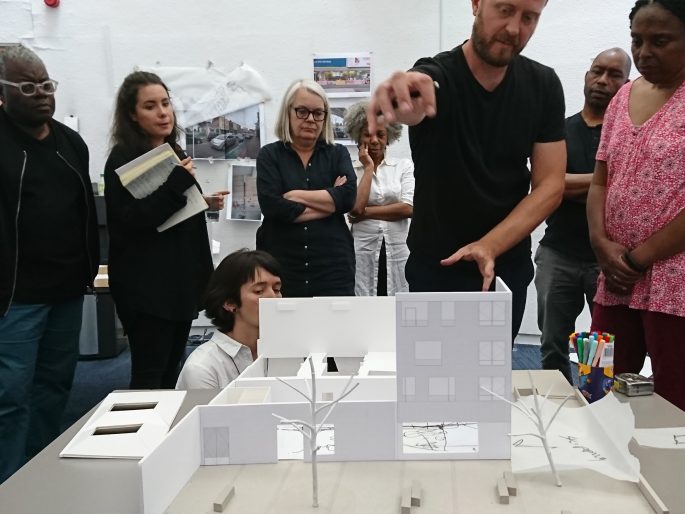 Stakeholder Engagement in Peckham Library
Fleet hosted a brief development workshop with for the Peckham Platform Arts Organisation and Charity with Peckham locals, artists, collaborators, staff and volunteers to explore the wider and sometimes less pragmatic needs of the new Platform Gallery space being designed.
The workshop took place in one of Will Alsop's delightful and acoustically playful pods it the Library, the winner of the Stirling Prize for Architecture in 2000.
The workshop meandering through various scenarios covering the grazing of animals and skipping to musing on urban crusts and the value (or not) of a white walls and the perception of a threshold.
The project is currently at RIBA stage 2, opening is currently planned for late 2018.