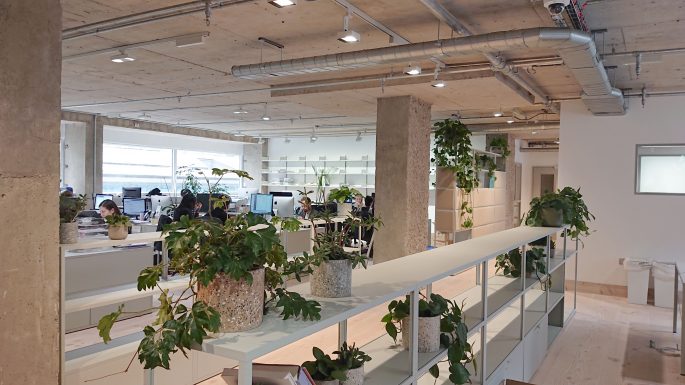 Frieze Move into The Vinyl Factory @ 180 The Strand
The building owned by The Vinyl Factory also hosts IMG Models, Dazed and Confused Magazine, Fashion Agency Tomorrow Ltd and the acclaimed Store X Café.
The project was a collaboration with furniture designers Simon Jones Studio with the desking and shelving being supplied by Hay, using the New Order 2.0 system.
The layout of the floor, proposed a re-imagining of the Burolandschaft where flexible neighborhoods and private work and meeting spaces are spread around the floor to encourage and enable both group and individual working.
Official photos to follow (these snaps are form the snagging before the Erco Compar lights were installed).
Arts Media company Frieze have moved into their new offices at 180 The Strand