Tomorrow Workspace, 180 Strand
Client: Tomorrow Ltd
Location: 180 Strand
Area: 800sqm
Value: £500,000
Procurement: Traditional
Fleet were appointment by fashion 'incubator' Tomorrow in 2019 to undertake the (partial) cat A and cat B fit out of a vacant floor wing of the 180 The Strand Project by the Vinyl Factory.  This was Fleet's second project following on from the offices designed for Frieze on mirrored footprint in the opposing wing.
The project shared a number of aspects with the preceding project, scale and physical space but also numbers of staff.  The fleet team seek to derive our designs from specific characteristics of the project, including fundamental traits of the client, use and site.  The similarities of the two projects served to test this aspiration.
The Tomorrow project budget was significantly lower than the Frieze project, largely due to the cat A scope, but superficially the desk numbers and need for additional meeting spaces were broadly equivalent.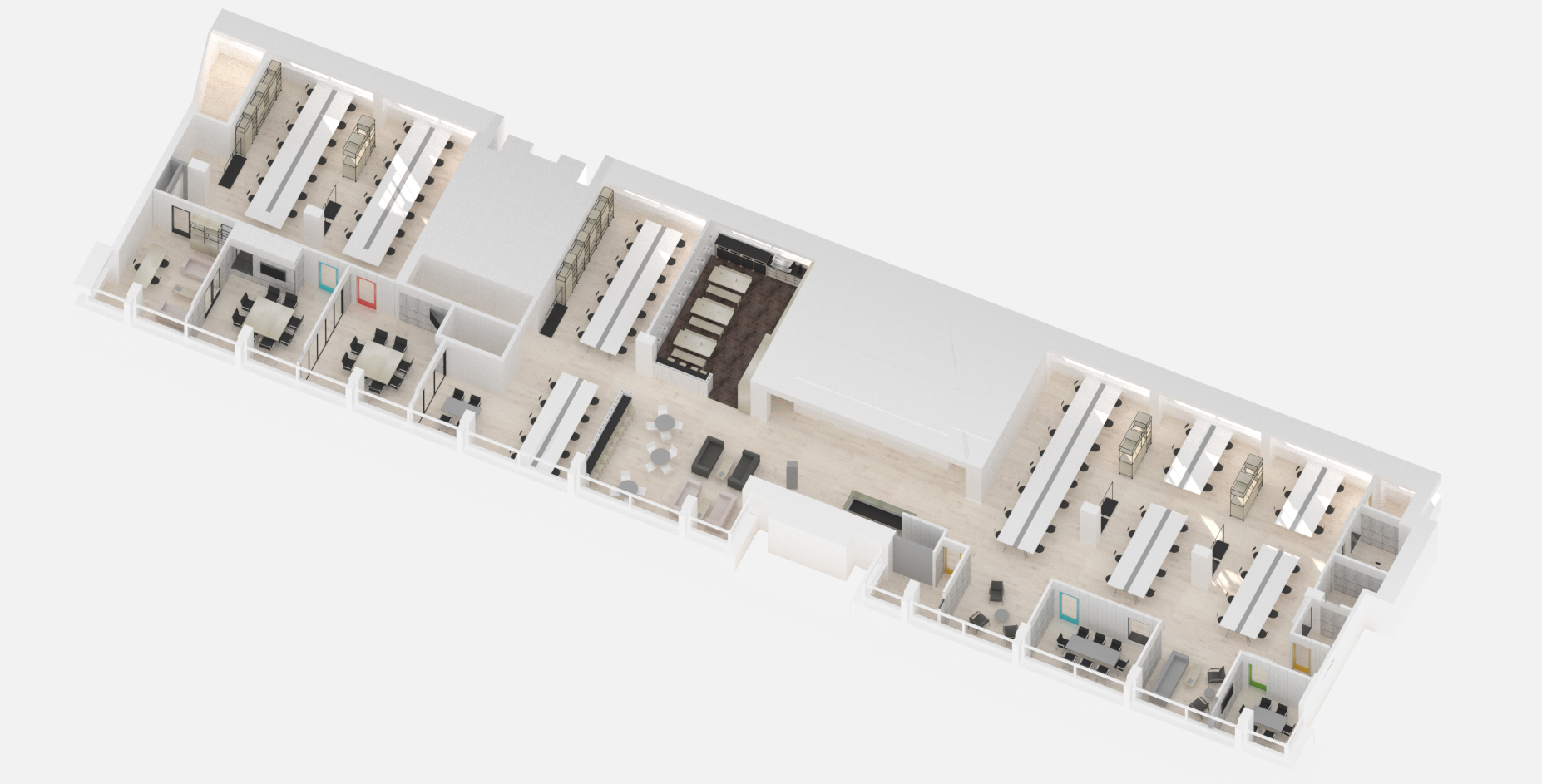 The Frieze design explored, or revisited, the bureaulandschaft  (the office landscape) which manifested as a sequence of neighborhoods serving small teams with overlapping shared resources.  The tomorrow floor plate was divided in more traditionally hierarchically arrangement, with two large open plan spaces supported by banks break out and co-work, meeting spaces.  A large area was set aside for the executive team, led by the CEO, Stefano Martinetto.
(Photography by Fernando Mansoso)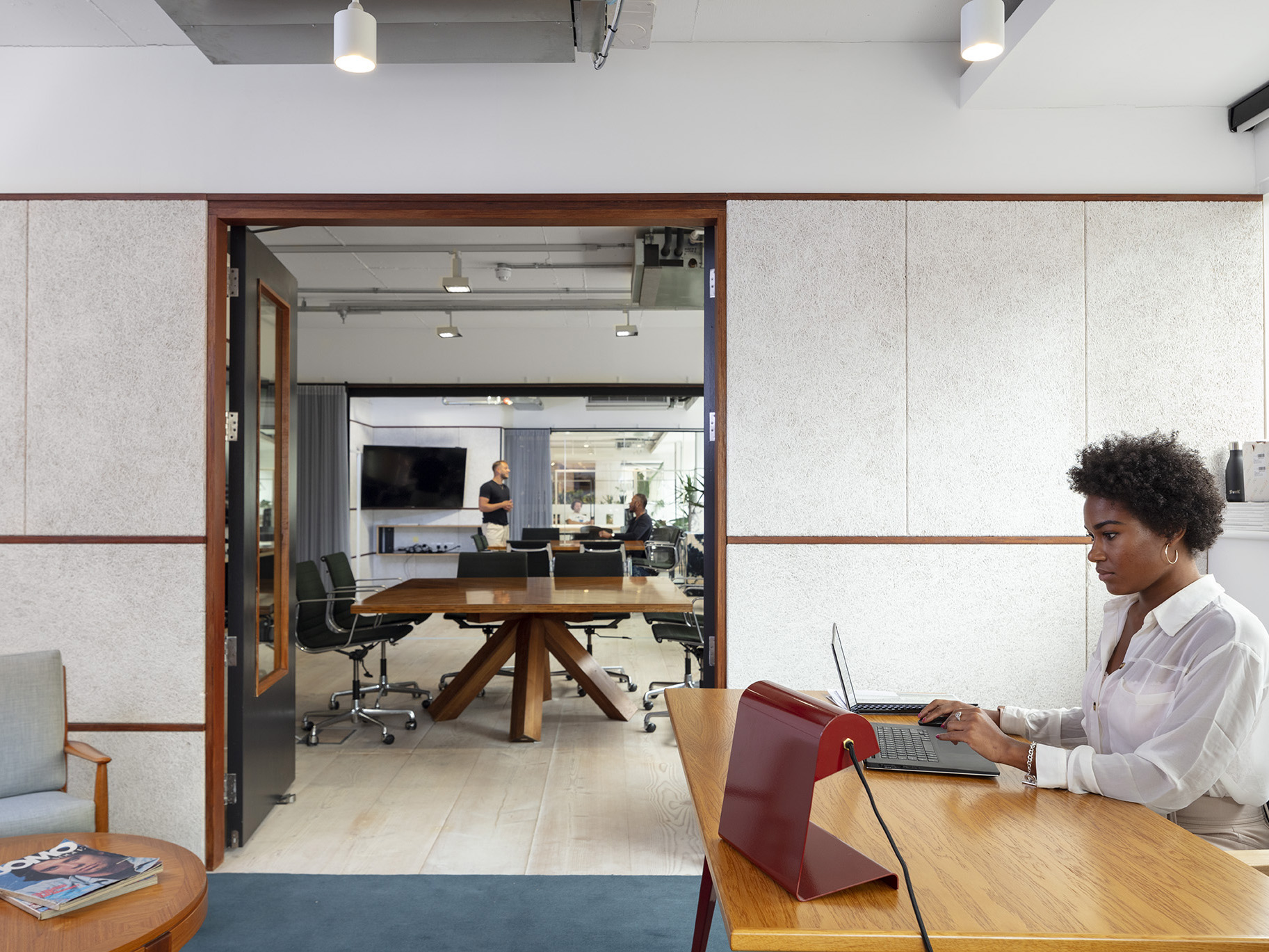 The interior concept drew on the clients' desire to re-house an extensive collection of mid 20th century furniture and a growing art collection.  The resulting approach, which also drew on the concrete fabric of the stripped back slab block referenced the similar combinations of fine design and crude construction materiality commonly found in Palm Springs.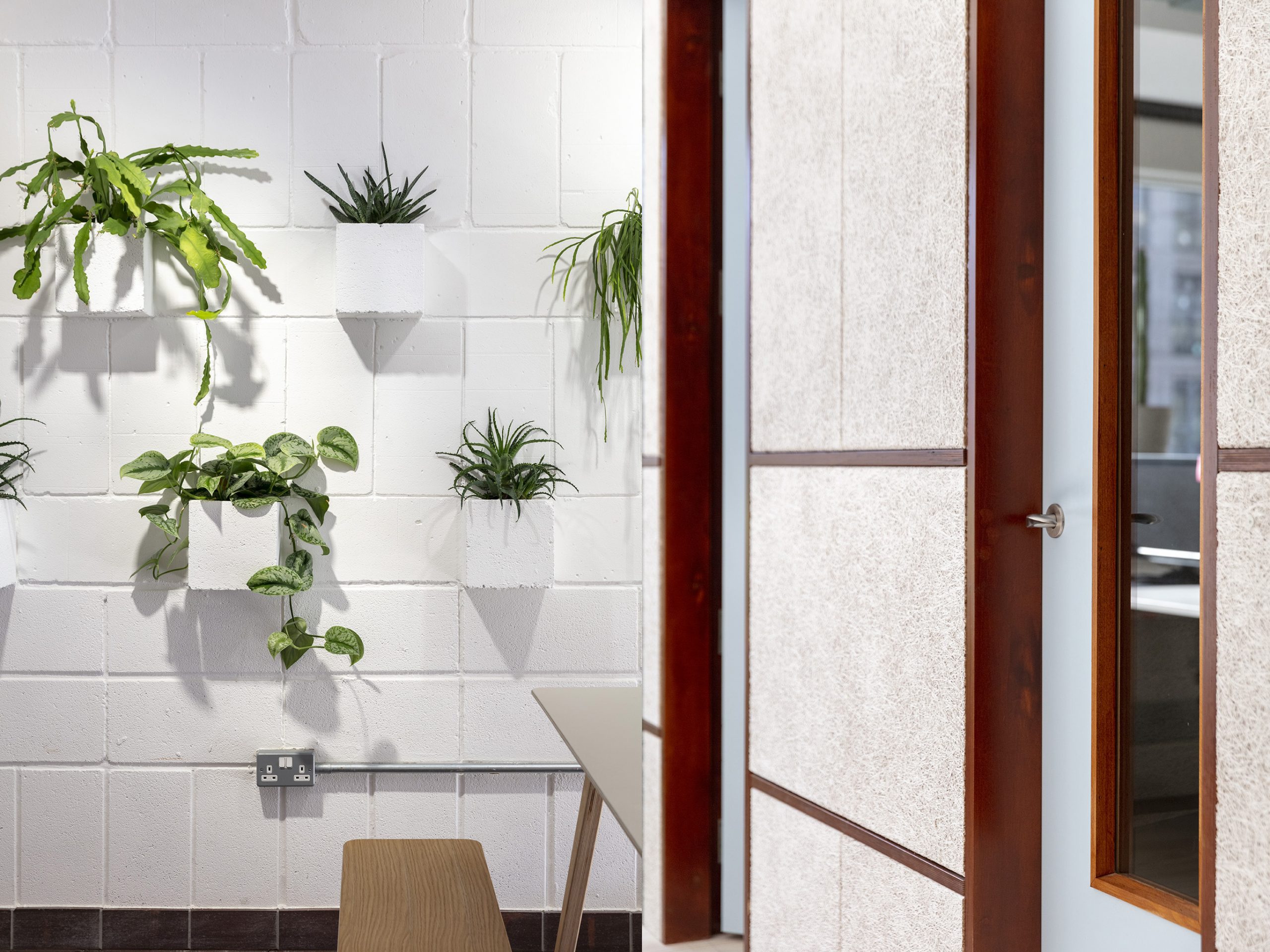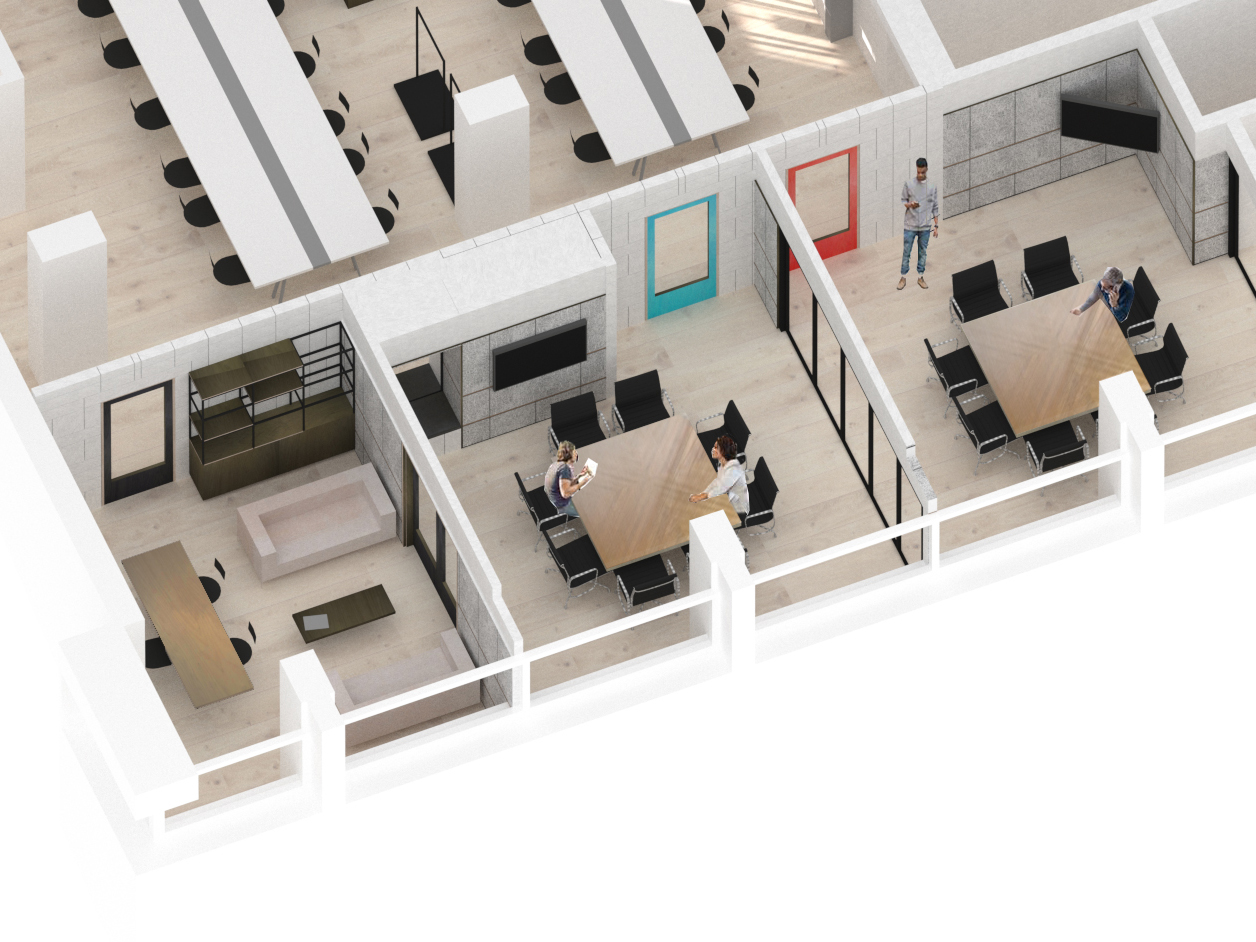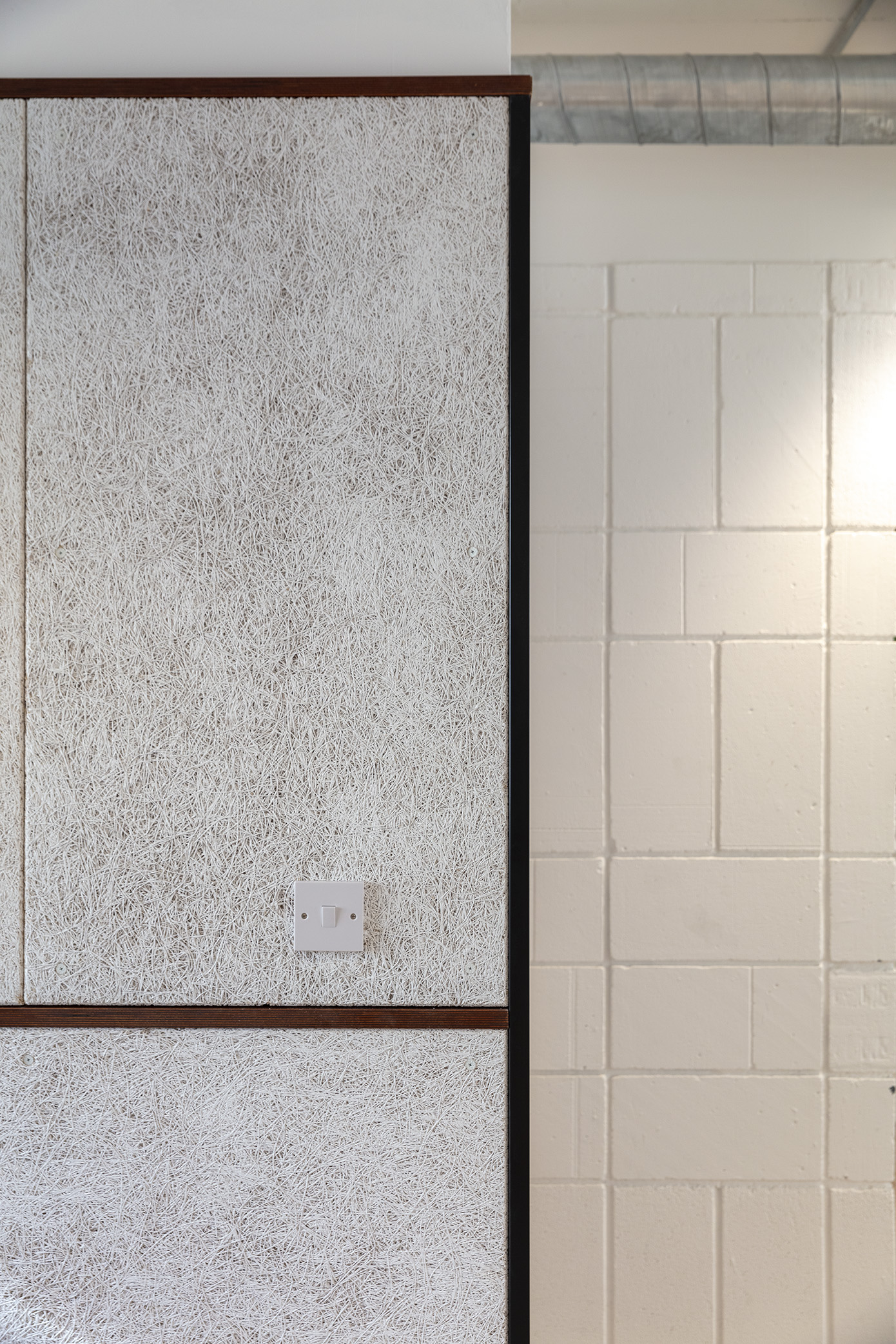 This idea grew to encompass the approach to the partitions, where carefully set our fairfaced blocks contrasted with veneers and chromes of the furniture.  The playful Palm Springs approach was further emphasized by the planting installed by the Conservatory, which included a wide range of succulents, cacti and palms.
Utilitarian Garage shelving systems were used to create storage space in the open plan areas.  Open frog blocks housed planters in the kitchen, and cantilevered blocks formed window seats.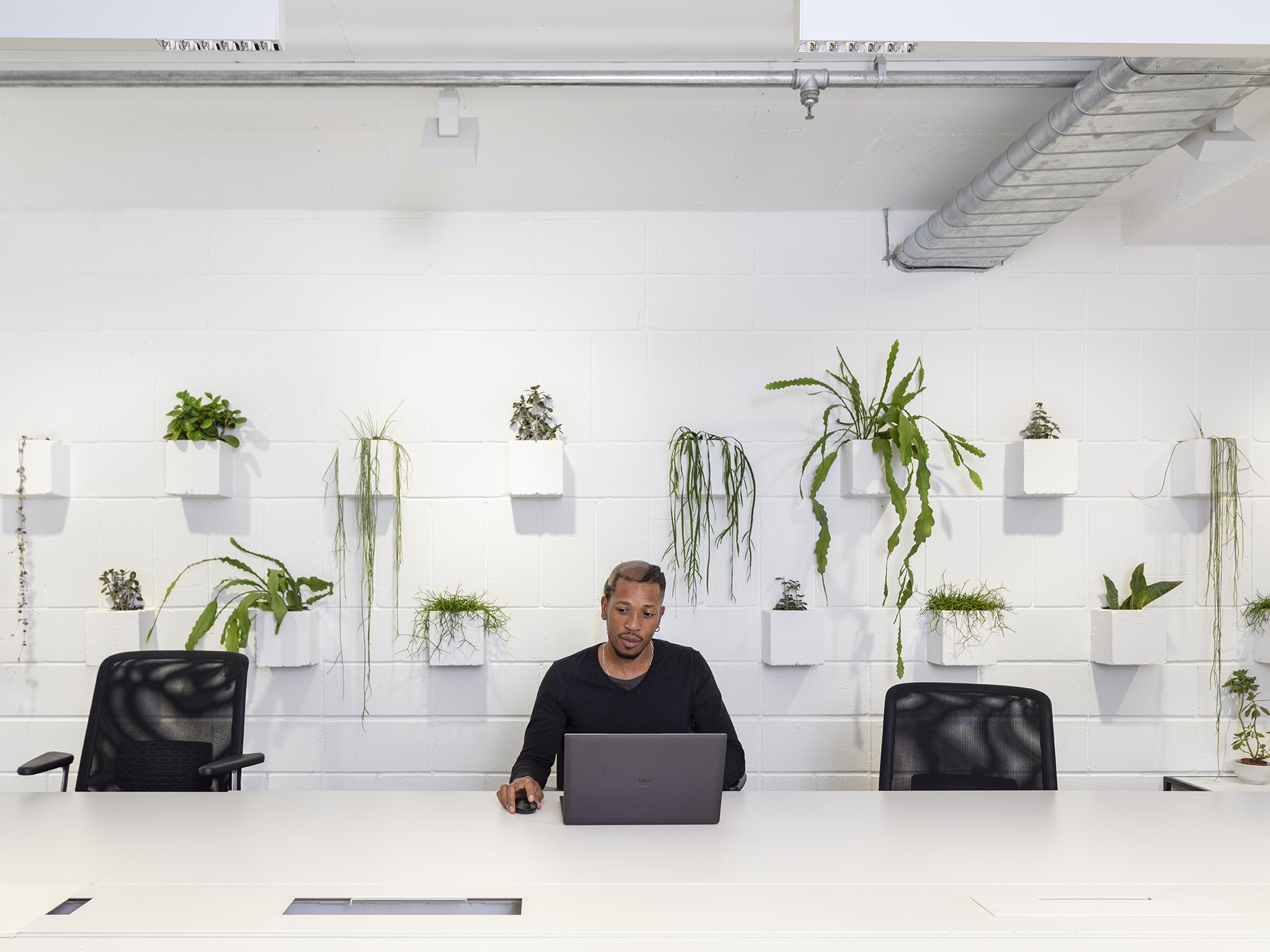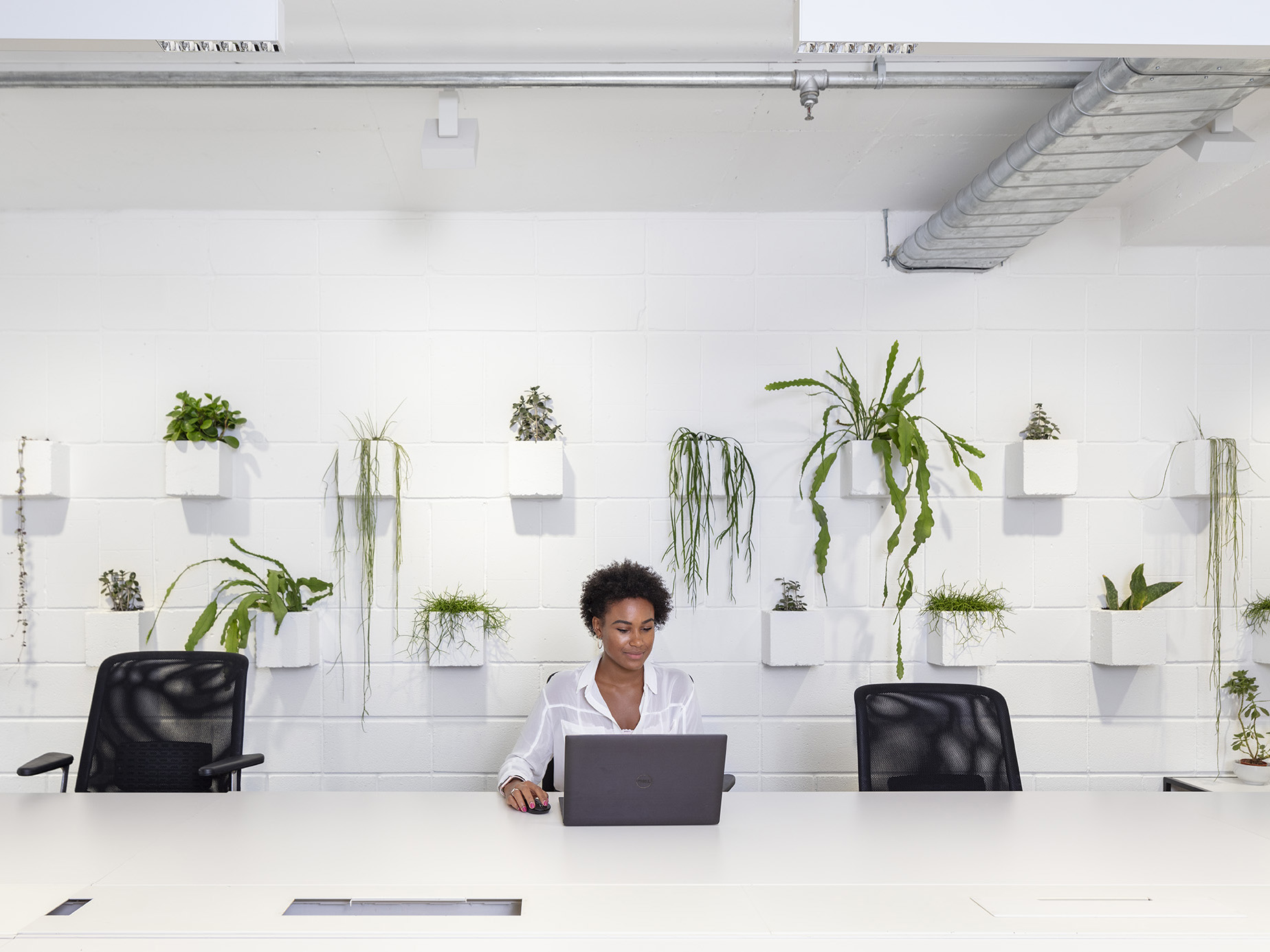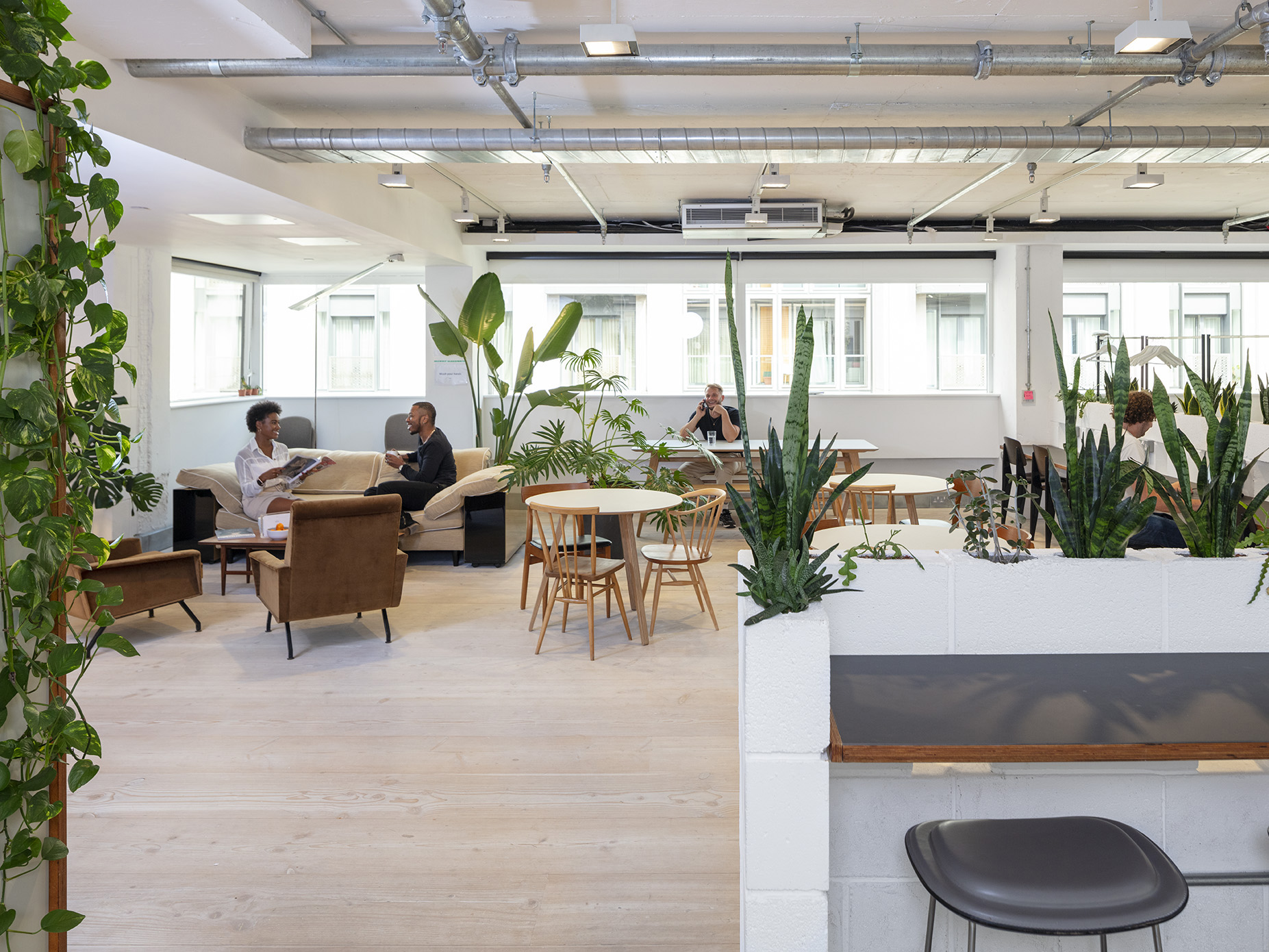 The floor was retained from the Cat A fit out, a Dinesen board with white floor soap finish.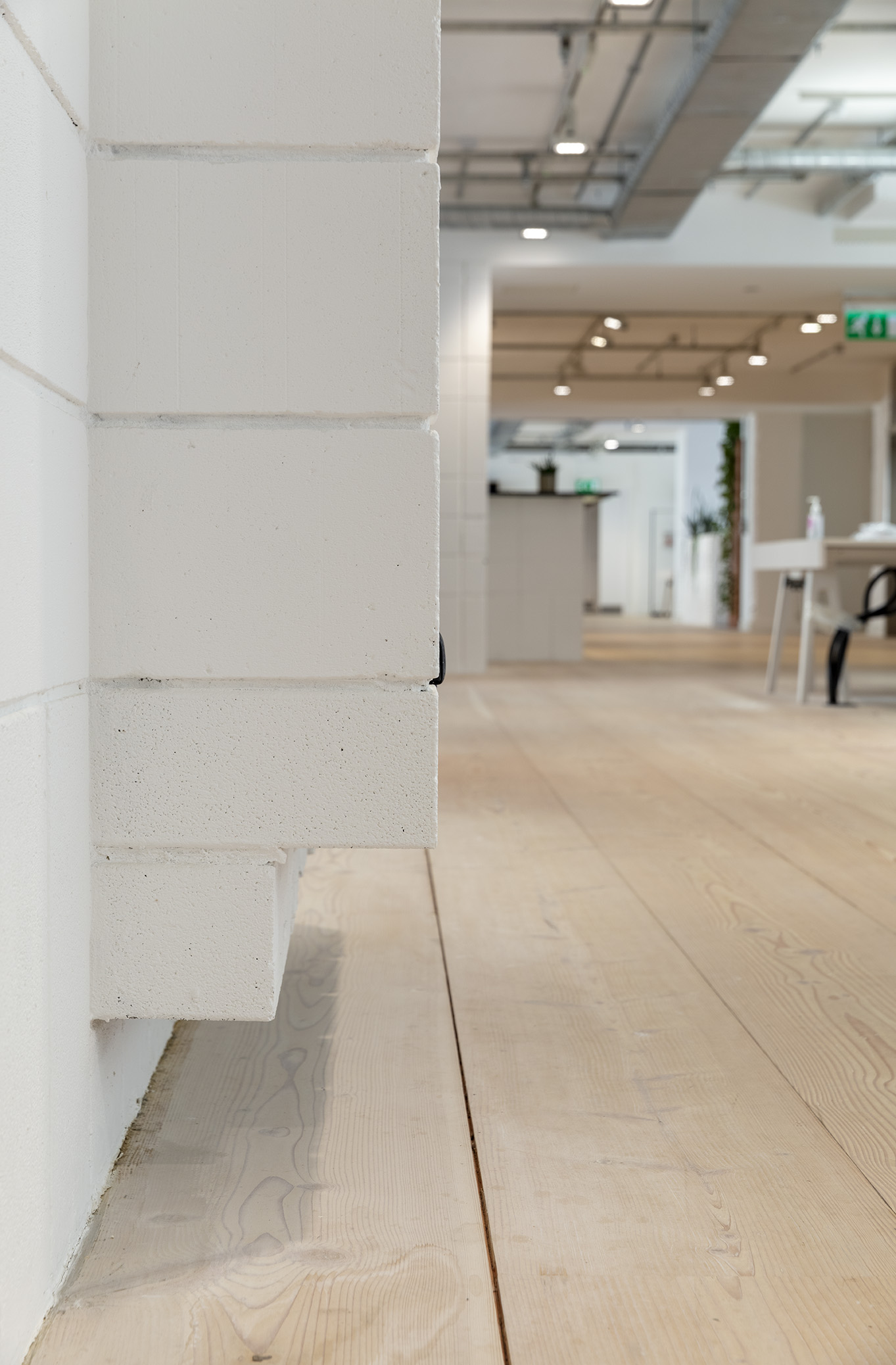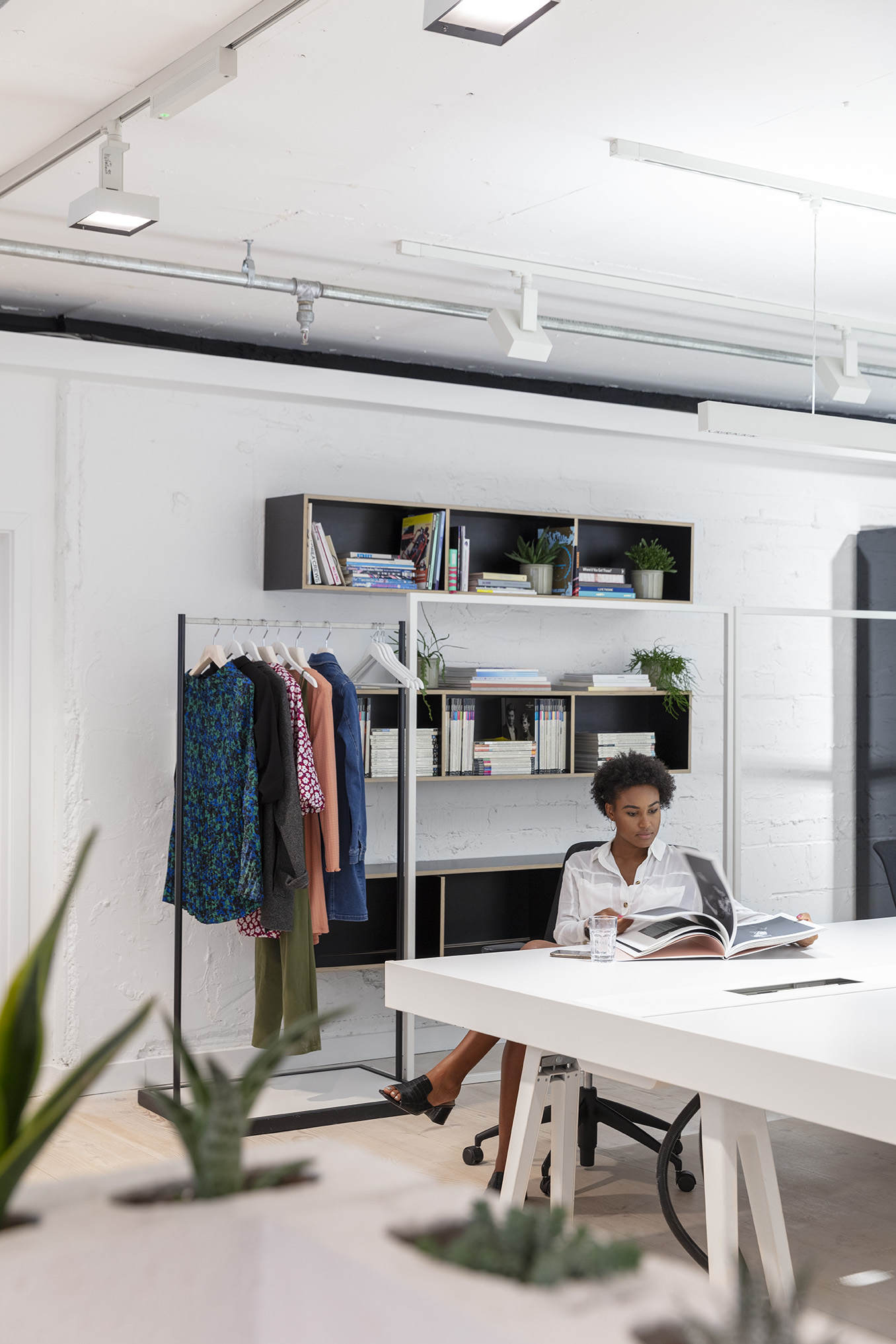 The office lighting was designed in partnership with Erco, break out and workspaces used a light fitting developed by fleet specifically for the 180 Strand projects.